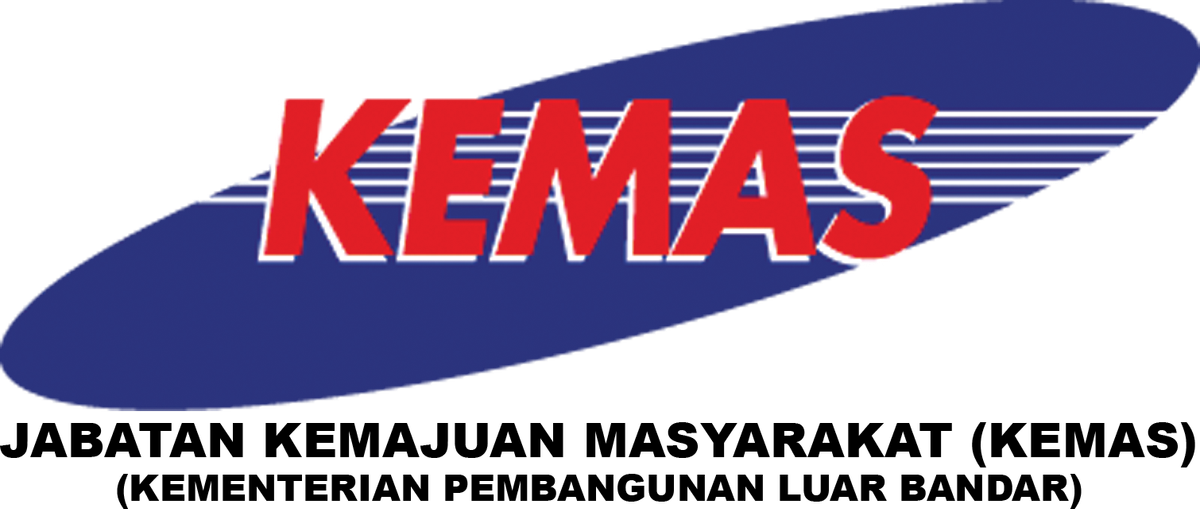 Recently we were involved in a community project with KEMAS (Jabatan Kemajuan Masyarakat) to manufacture stainless steel burger stalls for small startups across Malaysia. The midnight-burger-culture has been mushrooming among Malaysian as a popular choice for supper. It can be easily found in the neighborhood and it is also cheaper than other choices.
Burger stall business is also a convenient business opportunity for the working class who has to clock in from 9 - 6pm, as the burger business usually begins from 8pm to 12pm. This serves as an additional income, for those who wants to earn extra income.
Therefore, when it comes to designing our stainless steel burger stall, we took in consideration the cost as well as the design of the stall.
Firstly, the cost has to be maintained within a certain amount, so that it is not too hefty for KEMAS to subsidize to more KEMAS QUICKWIN FOODSTALL participants across Malaysia. After several considerations on the manufacturing cost, we introduced the SS/BS06 TIEN TIEN Stainless Steel Burger Stall Mini cw Overhself & Flexible Table set which includes hotplate, high pressure regulator and burner stove which comes in an affordable package.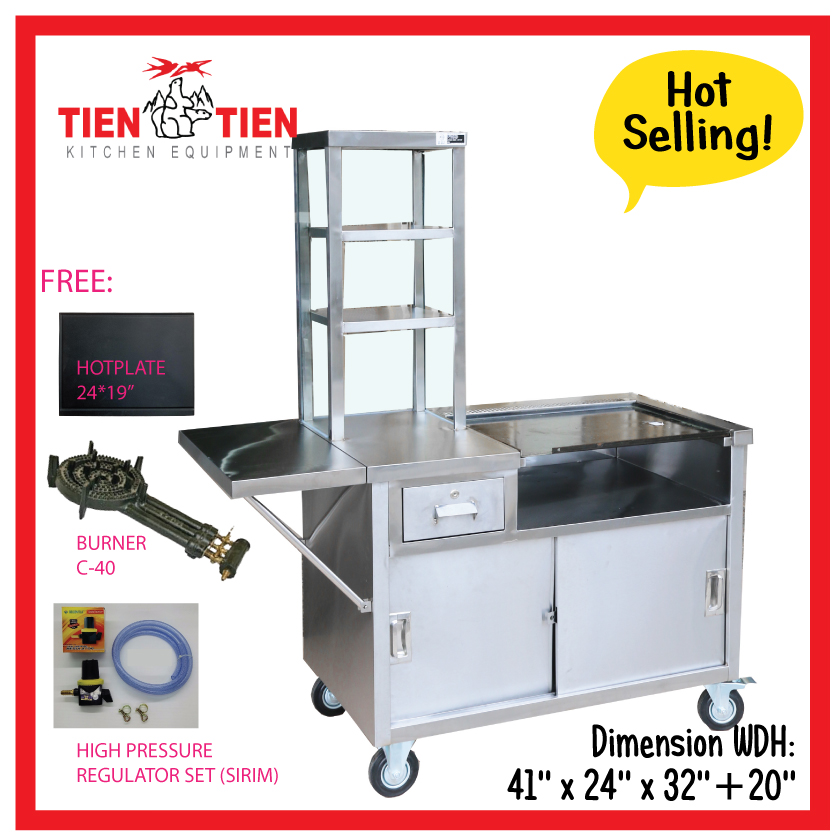 SS/BS06 TIEN TIEN STAINLESS STEEL BURGER STALL MINI CW OVERSHELF & FLEXIBLE TABLE
Despite the cheaper cost, we did not compromise on the quality and design of the SS/BS06 TIEN TIEN Stainless Steel Burger Stall Mini cw Overhself & Flexible Table. Each every joints, the stainless steel burger stall were hand-welded by our welders to ensure the burger stall can withstand outdoors usage for a long period of time, especially the rainy tropical season in Malaysia.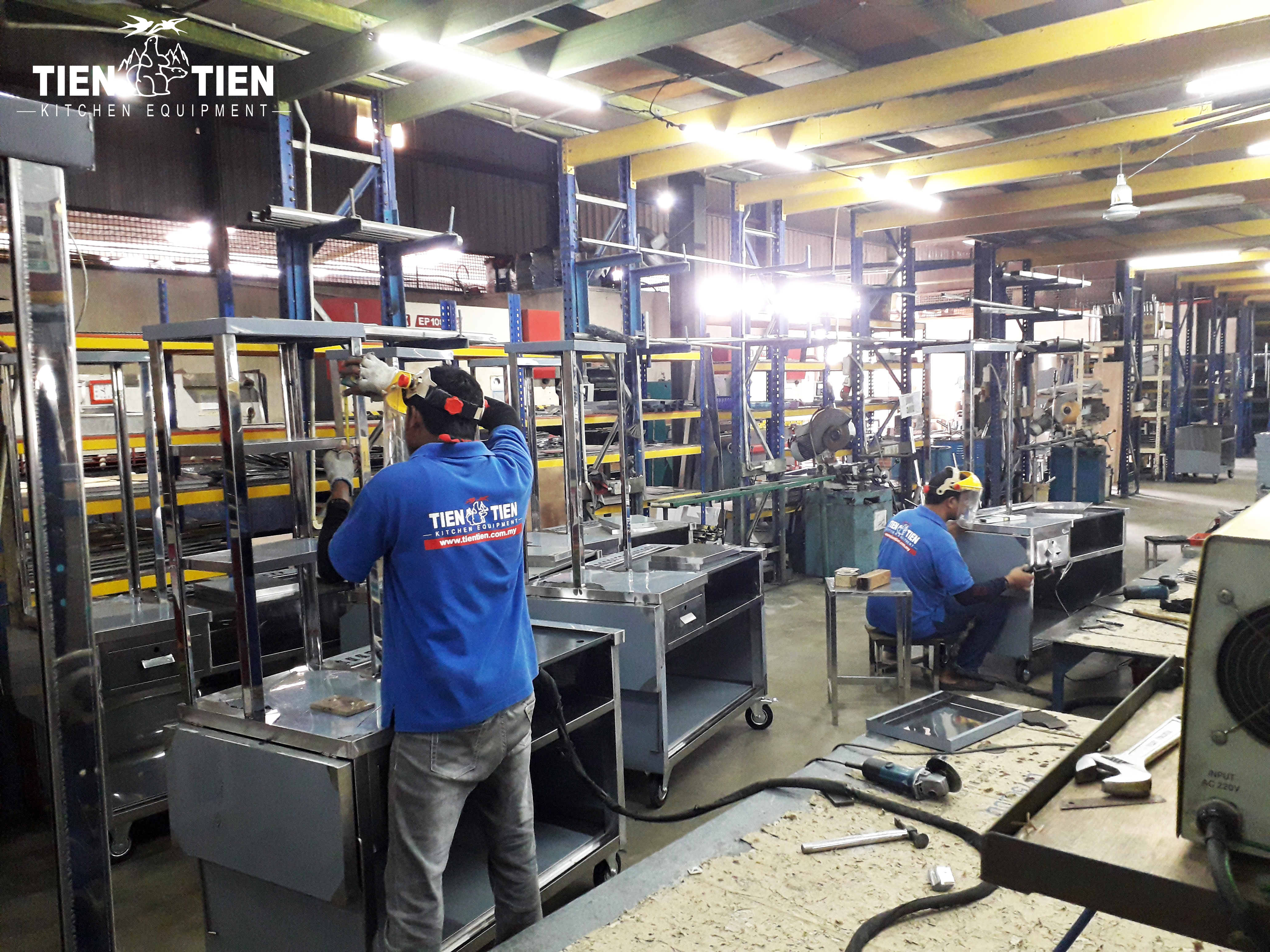 Each and every joints were hand-welded to ensure item will be sturdy for long period of time
Next, the flexible table on the side was a functional design to ensure the stainless steel burger stall can be kept in small places. Considering most burger stall operators will be operating in the neighborhood, the stall can be kept in their car porch along side with their cars. Also, due to the small design, it can be easily be transported to any events or function in a 4X4 pickup.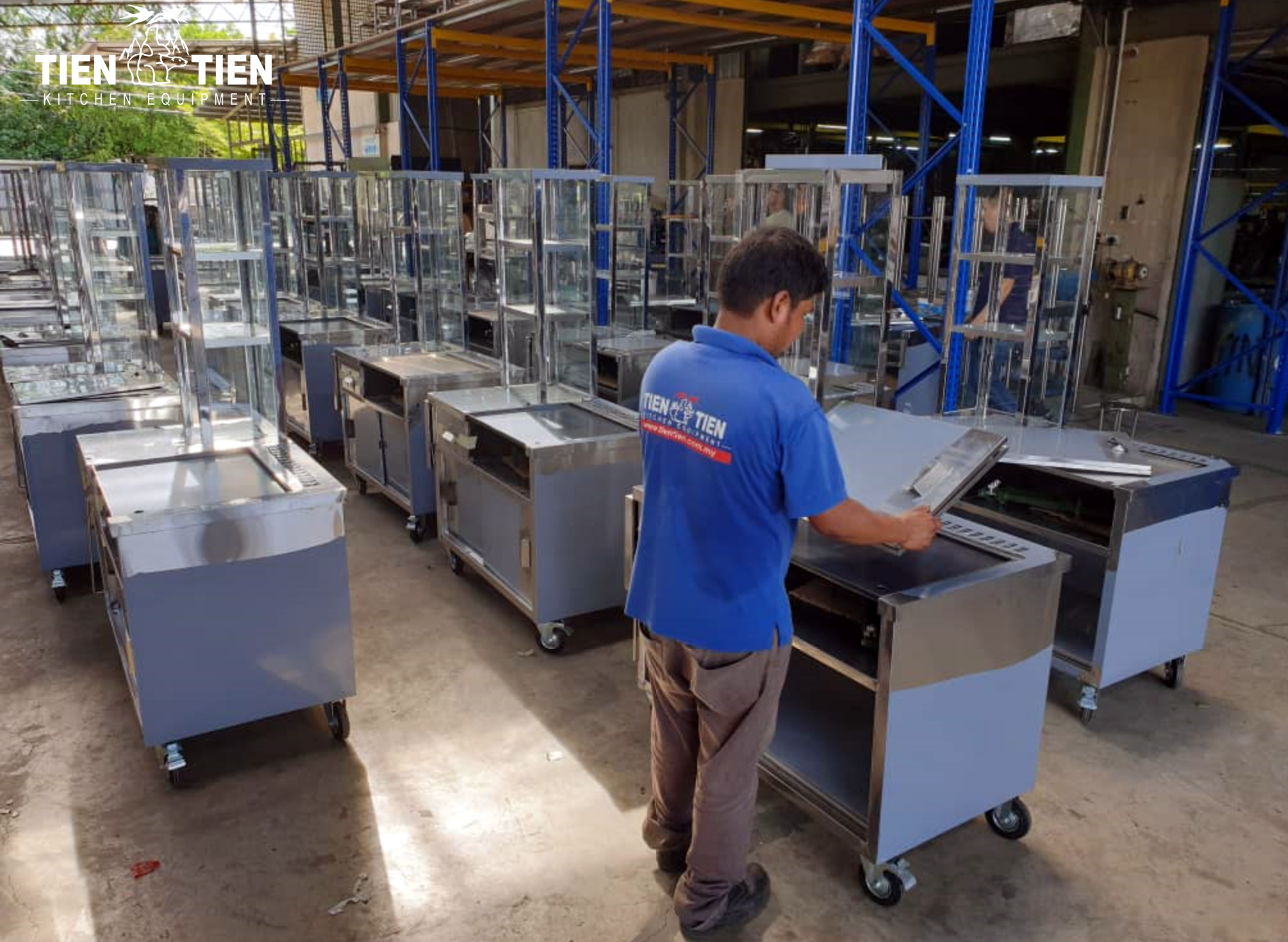 Final quality check before delivery
Finally, our factory were able to cater to large orders in a designed period of time. Do feel free to drop us a text, if you too, were planning to start a burger business or a franchise your own design. Our sales team are happy to work within your desired cost, design and also time frame. For inquiry, call 0199865555 (Melissa)
To view more stainless steel burger stall design, kindly click the following link:-
https://www.tientien.com.my/search?q=burger+stall