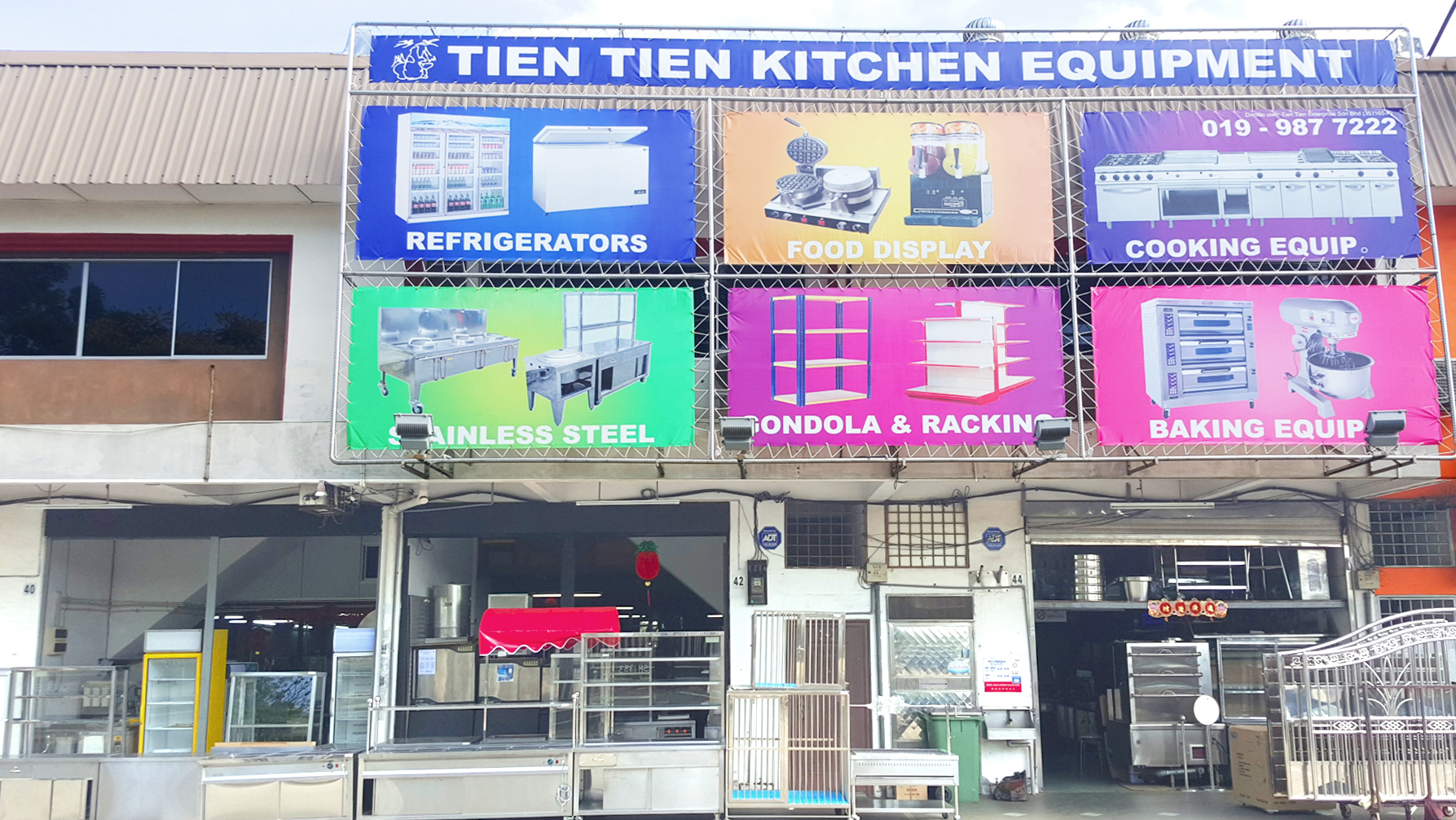 COMMERCIAL KITCHEN EQUIPMENT, MALAYSIA
Leading F&B As Well As Kitchen Equipment Suppliers In Malaysia
TIEN TIEN KITCHEN EQUIPMENT is one of the leading suppliers of kitchen equipment in the food and beverage sector in Malaysia. Established since 1997, our company take pride in the outstanding product reliability; sturdy, durable construction and first-class technical support.
There are various kitchen equipment suppliers in Malaysia. Tien Tien Kitchen Equipment is well-recognized to be the best kitchen equipment supplier in Malaysia. We aim to compile all the best brands of f&b equipment based on our years of experience and expertise in Malaysia's food and beverage industry to meet our customer requirements. Each and every product displayed in our store is carefully selected based on the quality that it delivers over the years at competitive pricing.
By providing a one stop information and knowledge for all f&b equipment in Malaysia, we believe we will be able to help our customer to decide on the most suitable equipment that match their need and also budget limit. So regardless you are a start-up which is tight on budget or a experienced restaurant owner who wants to look for high end commercial kitchen equipment, we have them all for you. Most importantly, all products that is sold by Tien Tien Kitchen Equipment comes with professional after sales service.
As all equipment are bound to regular services or wear and tear, we have trained in-house technician and full spare parts for our commercial kitchen equipment readily available to assist our customer. Also, we have our very own factory readily to cater to customized stainless steel works while offering the best pricing at factory pricing. From the most comprehensive collection of commercial kitchen equipment to prompt and quality after sales service to customized stainless steel fabrication at a competitive price in Malaysia, our customer can find them all at TIEN TIEN KITCHEN EQUIPMENT, the best kitchen equipment supplier in Malaysia.
We introduce ourselves as specialized manufactures of Commercial Refrigerator, Food Service and Stainless Steel Kitchen Fabrication and Utility Equipment (both Electricity and Gas Operated). With our competitive manufacturing & purchasing power, we are able to provide the best price to you. We cater to all establishments such as
Hotels
Bars & Pubs
Cafes
Colleges
Hospital
Restaurants
Café & Bakeries
Theme Parks
Resorts
Franchised Fast-Food Outlets
Food Courts
Armed Forces
PRODUCTION FACILITIES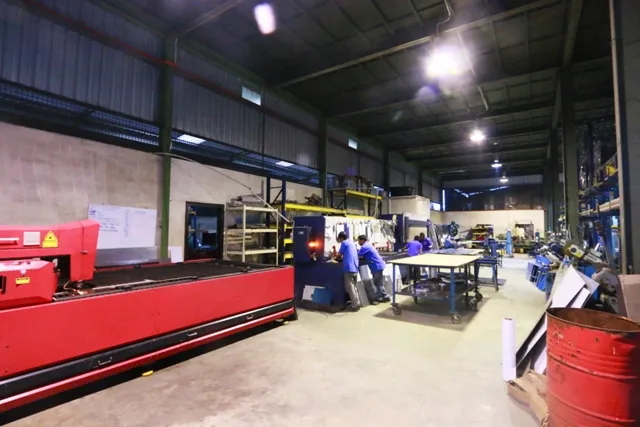 In addition to our imported products, we also have our own stainless steel fabrication plant which is fully equipped and able to manufacture standard and bespoke high quality products. The established production amenities such as our newly acquired CNC laser cutting machine, bending machine and highly trained welders, we are able to customize our products according to your needs. We take pride in the flexibility of our kitchen equipment to customized according to your needs. Our production is capable to handle and project request and achieve timely delivery.
SERVICE
We have an experienced SALES team that can provice all the relevant information and advise needed, a TECHNICAL division that provides expert installations and after sales service / maintenance, and a DESIGN office that is able to create the kind of establishment or concept that you are looking for. Our trained staff is always ready to offer you:
Free Commercial Kitchen Consultation
Free CAD Design
Specific Customization of Equipment
5 TOP REASON WHY WE ARE YOUR ONE STOP COMMERCIAL KITCHEN EQUIPMENT NEEDS:
REPUTATION & TRUST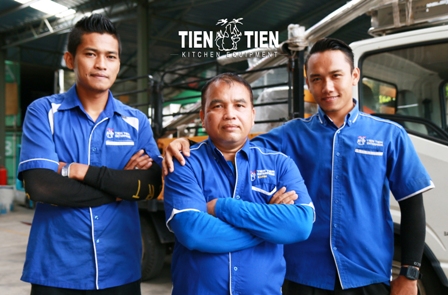 Our business principle is to enlarge our customers business potential rather than to figure out how much we can earn from our customers. We believe that true profit comes only if our customer gains money from the deal; in a win-win situation. We are always trying our best to offer the best service to our customers, and they know that TIEN TIEN KITCHEN EQUIPMENT is a responsible company, where we walk the talk.
EXPERTISE & PROJECT CAPABILITY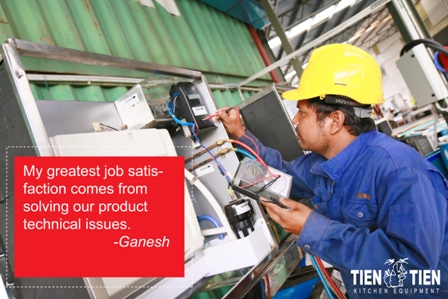 In addition to having consultants and designers on staff, our average sales specialist has at least 10 years of industry experience. These well trained individuals are "problem solvers" not just sales people. Hence we welcome projects. We have a special team to help you to manage the whole procedure, including free consulting ,free CAD design and even installation if it is neccessary. We have made quite a few successful projects in the past 20 years in kitchen equipment business.
PRICE GUARANTEE
On an apples for apples basis, our prices are in most cases the lowest in town. Please inform us, if you have found prices cheaper than us, we are open to matching a lower price. Remember, we sell quality equipment.
WARRANTIES & EXTRAS
All our products come with 1 year warranty. With some brands, we include exclusive extended warranties. Should the kitchen equipment you purchase is within the warranty coverage, we will supply spare parts for free.
CUSTOMIZED SOLUTIONS
Should we not find a solution to your needs within our office database of over 300 products, we can custom build to suit your requirements.