Stainless Steel Lok Lok Stall
STAINLESS STEEL LOK LOK STALL IN MALAYSIA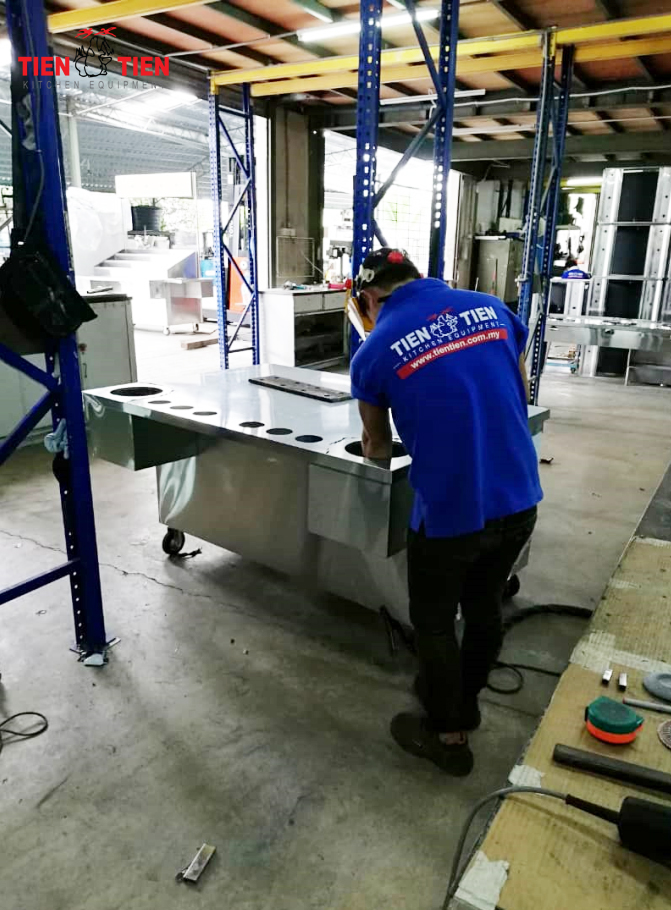 Lok-Lok a cheaper alternative street food to steamboat and hotpot sit-in restaurants such as Hai Di Lao, has been mushrooming around Klang Valley and begin actively serving the midnight goers. Lok-Lok is seen as a popular choice for those looking for supper in small portions.
Tien Tien Kitchen Equipment's Stainless Steel Lok Lok Stall is popular among Malaysia vendor, due to our ability to customize according to their needs, from dimension to additional side tables, signboard or canopy. Prices are also competitive at Tien Tien Kitchen Equipment, because it is purchased directly from factory. Therefore Tien Tien Kitchen Equipment customer enjoy prices without middle-man.
In terms of our quality, be ensured that all our Stainless Steel Lok Lok Stall are made of stainless steel, from the frames of the canopy, to the lighting box for signboard. Therefore, our Stainless Steel Lok Lok Stall could be readily used outdoor, be it rain or shin!
Kindly browse through the available options here, or if you needed more assistance, kindly contact our friendly sales department today!
---