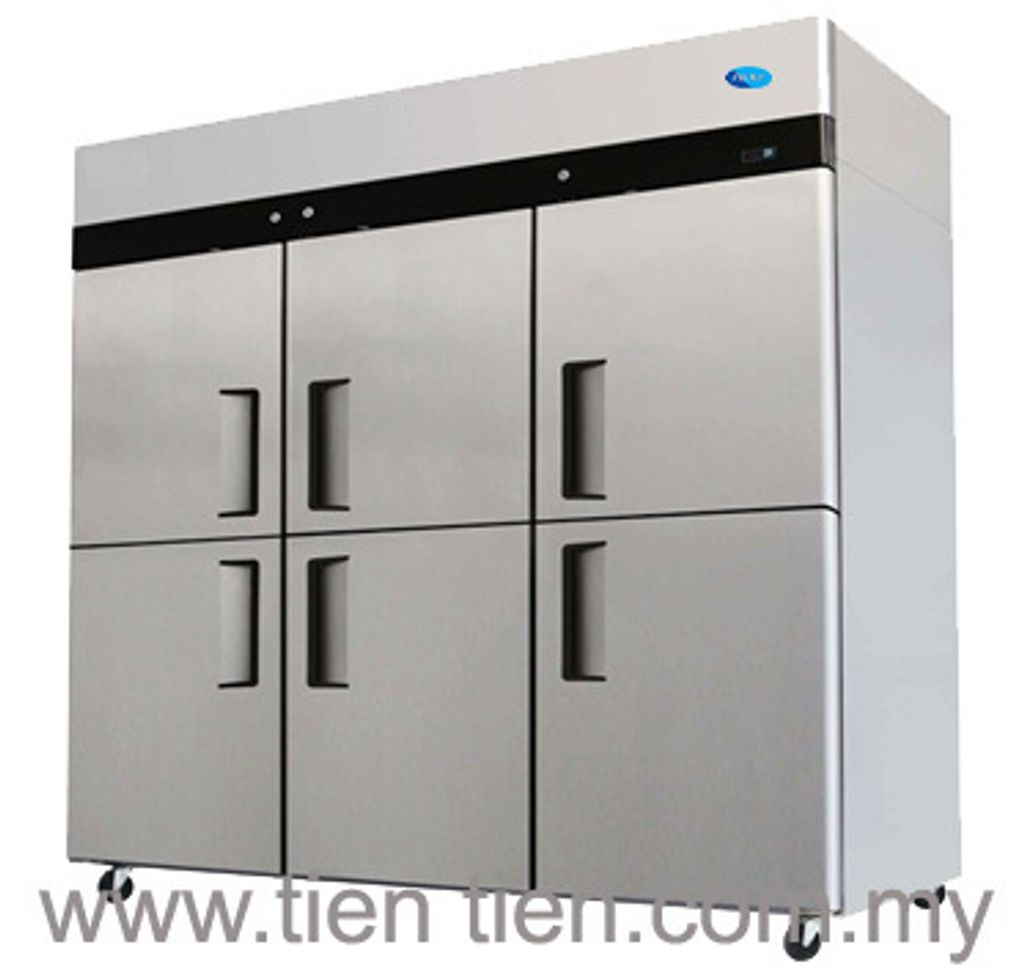 Upright 6 Door Refrigerator ( FREZZER)YBF9243/SS6DUF (RF008)
Features of Six Doors Upright Refrigerator
CATALOG CODE:RF008
Product Description
Upright Chiller Showcases include Static Direct Cooling Refrigerator Showcase, Enforced Air Fan Cooling Refrigerator Showcase & Fan Direct Cooling Refrigerator Showcase. Enforced air fan cooling type upright chiller case is equipment with a fan on the evaporator of the beverage cabinet and makes the maximum efficient & even cooling & refrigeration in the drink chiller cabinet.


Model
YBF9243/SS6DUF
Product Name
Freezer
External Dimensions (LxWxH) (mm)
1800 x 745 x 1950
Internal Dimensions (LxWxH) (mm)

1700 x 540 x 1380
Shelf Dimensions (LxWxH) (mm)

525 x 530

560 x 530

Shelf Quantity
9 Pcs
Total Capacity
1265 Liters
Rate Input Power
900 W
Power Consumption
15 kWh/24h
Refrigerant
R-404a
Temperature Range
-22°C ~ 17°C
Compressor Power
3/4 hp
Net Weight (kg)
190
Gross Weight (kg)
200
Cooling Method
Ventilated
Defrost Method
Electric Defrost
Lower noise design




Lower energy consumption
Additional Information
ModelYBF9243
BrandSnow
Size (LxWxH) mm1800 x 745 x 1950
Weight (KG)200.00
Warranty1
Product OriginMalaysia
*Due to uncertain market prices, please consult us for the final price, our aim is to maintain old price, but once item runs out of stock, we have to follow new prices*
Book yours today, while stock last!
For more inquiries, kindly contact us at
Please Whatsapp to get fast response
---