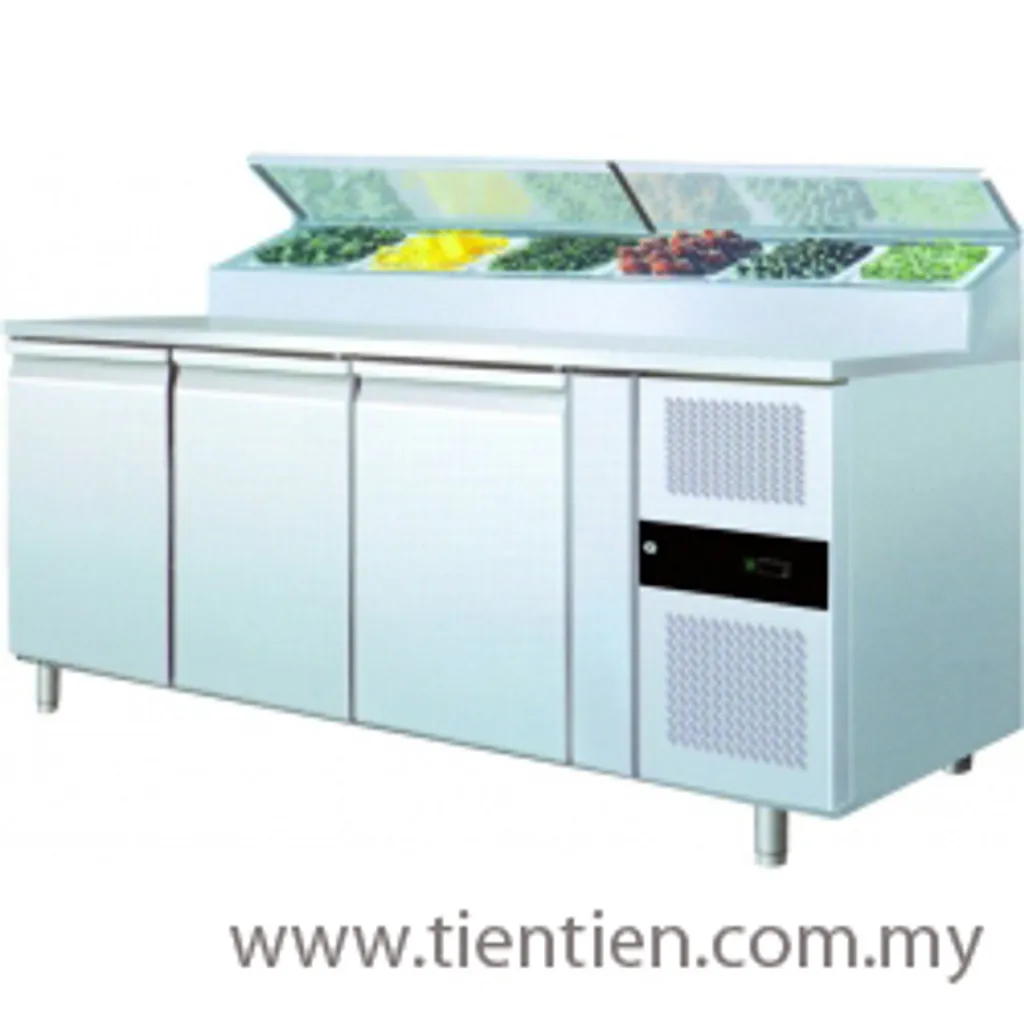 Under Counter Chiller cw Salad Bar 2100mm (RF031)
Suitable to used as preparation table for Sandwich Chiller or Salad Bar
CATALOG CODE :RF031
ESH 3000
CATALOG CODE :RF031
Under Counter 3 Door with Prep Table
Capacity (Ltrs): 497,
Dimension (W x D x H Inch): 80 x 32 x 42
Temperature Range: 2°C ~ 8°C
No. of Shelves: 3
Accommodate GN Pans: 10 x GN 1/3
GN Pans are not provided
Key Features:
CFC free refrigerant
Auto defrosting and auto evaporation of condensation water
Electronic thermostat & digital LED temperature display for accurate control & easy reading
Well-researched,ergonomic design / height,enablingall pans to be within comfortable reach
Design GN Pans compatible.
Self closing door.
Removable Gasket.
Easy to clean SS 304 Food Grade Stainless Steel Interior
Suitable to work at ambient 38°C
*Due to uncertain market prices, please consult us for the final price, our aim is to maintain old price, but once item runs out of stock, we have to follow new prices*
Book yours today, while stock last!
For more inquiries, kindly contact us at
Please Whatsapp to get fast response
---