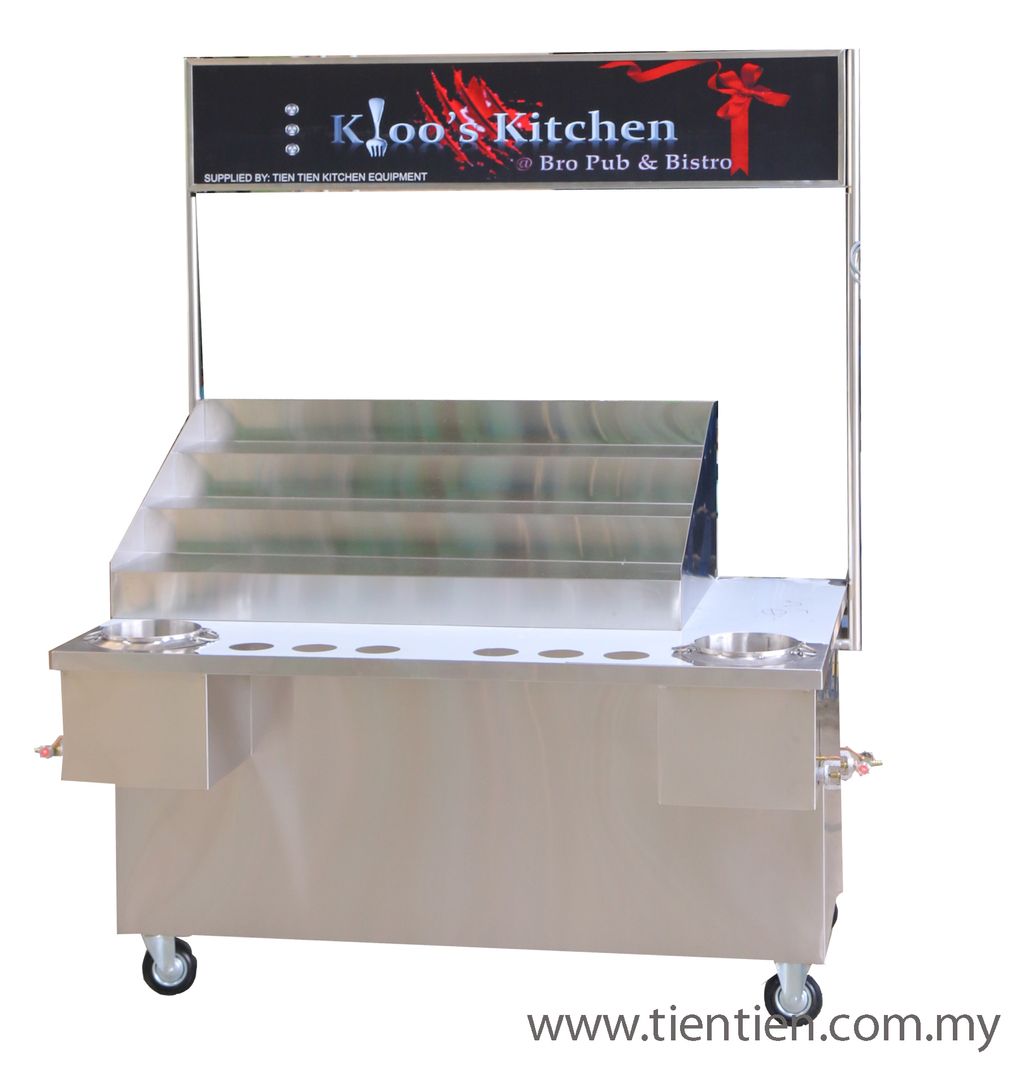 TIEN TIEN Stainless Steel Lobak Stall
NEW DESIGN!
Stainless Steel Lobak Stall 60" x 30"+12"(Front) x 32"+16''
SIGNAGE HEIGHT 80"
We are able to customized lok lok or lobak stall according to your budget / needs.
Elegant design to display your lobak stall or lok lok item.
Complete with two soup boiler and 6 sauce place holder.
Easily covert into Lok Lok Stall
Mobile and convinient!
Made with Stainless Steel SUS430 + SUS304
100% Made in Malaysia
100% Handwelded product
We are also able to customize your stainless stall signage for you.
Please note that we use stainless steel frame for your signage as it is more durable to outdoor weather.
Remember to ask for the bundle price if you intend to buy more than 1 item
*Book yours today, while stock lasts!
For more inquiries, kindly contact us at
Please Whatsapp to get a fast response
---