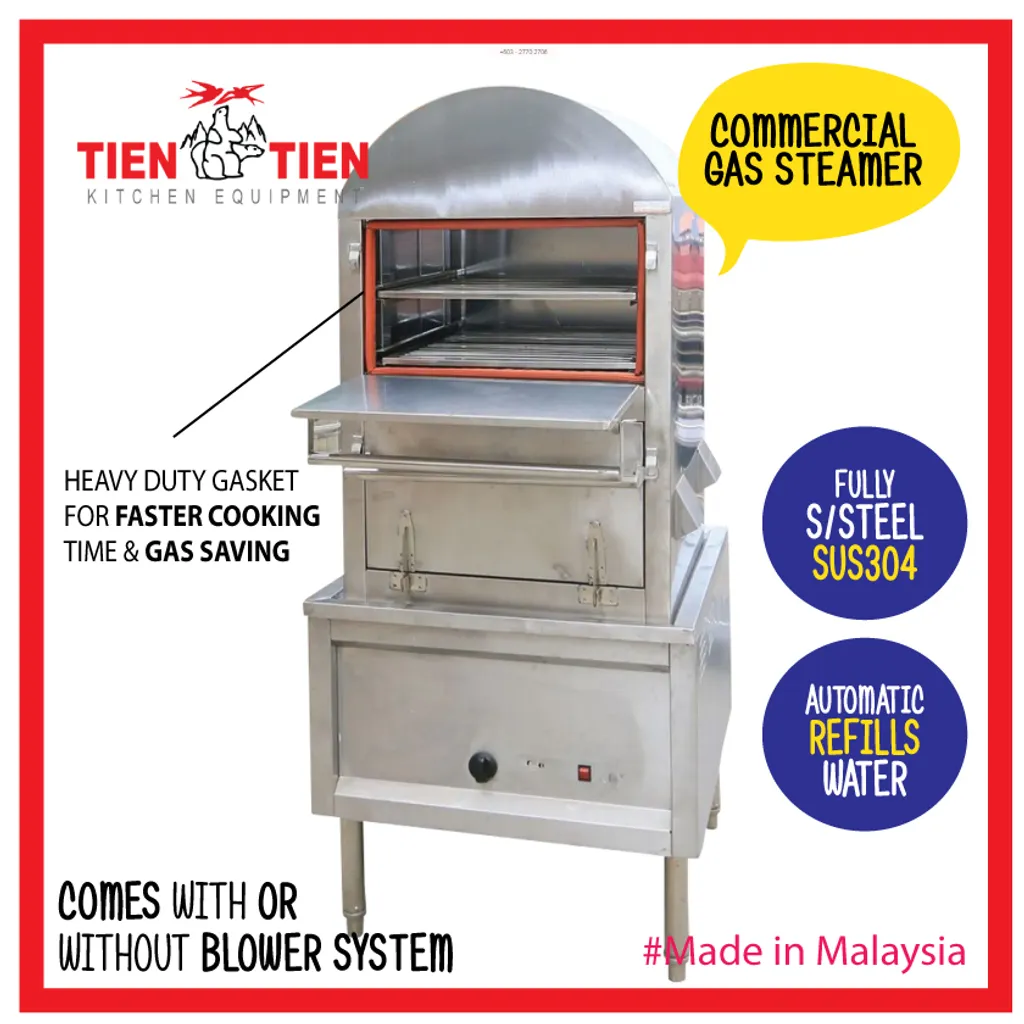 TIEN TIEN Stainless Steel Fish Steamer c/w Gas Steamer Base & Gasket Doors (HD015)
Features of TIEN TIEN Stainless Steel Fish Steamer c/w Gas Steamer Base & Gasket Doors (HD015)
CATALOG CODE : HD015
Dimension: 31" (W) x31" (D) x29+47" (H)
Total Rack: 4 (Optional to replace with full GN Pans)
Rack Dimension: 21" (W) x22" (D)
Build with every kitchen need in mind, a gasket door to increase cooking time whilst save gas consumption
Customer can opt for the base with blower or without blower system.
Fully made with Stainless Steel SUS304.
Commercial stainless steel fish steam complete with stainless steel gas base steamer.
Unit is locally manufactured by TIEN TIEN KITCHEN EQUIPMENT fulfill every kitchen needs with highest quality.
*Due to uncertain market prices, please consult us for the final price, our aim is to maintain old price, but once item runs out of stock, we have to follow new prices*
Book yours today, while stock last!
For more inquiries, kindly contact us at
Please Whatsapp to get fast response
---