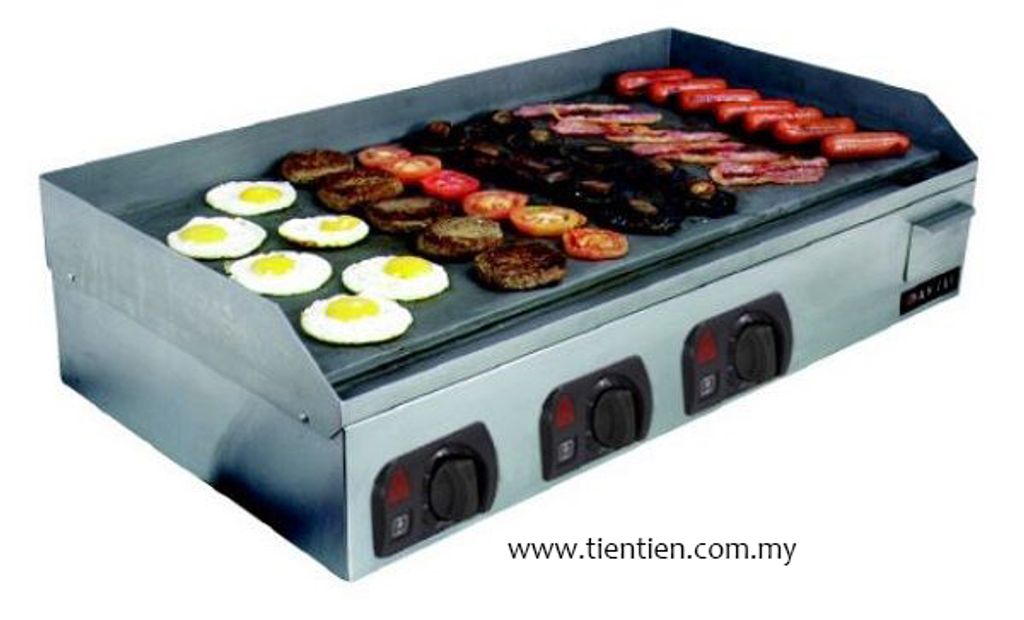 ANVIL ELECTRIC GRIDDLE FLAT TOP 900MM FTA0900
| | |
| --- | --- |
| Model | FTA 0900 |
| Power Rating (230V/50Hz) | 8.4kW |
| Packed Weight (kg) | 61 |
| Dimension (LxWxH) (mm) | 900 x 532 x 241 |
Features
1. Heavy duty 10mm cooking surface for high heat retention
2. Grease trough drains into bottom mounted grease collection pan
3. Splashback prevents undue grease spattering
4. Griddle plate is fully welded to base.
Heating
1. Rapidly heats up to optimum cooking temperature
2. Thermostatically up to a max of 300 °C
3. Element design ensures even heating over entire cooking surface
Additional Information
Model FTA0900
Brand Anvil
Energy TypeElectric
Size (LxWxH) mm900 x 532 x 241
Warranty One Year Manufacturing Defect
Product OriginSouth Africa
*Remember to ask for bundle price if you intend buy more than 1 item*
Book yours today, while stock last!
For more inquiries, kindly contact us at
Please Whatsapp to get fast response
---