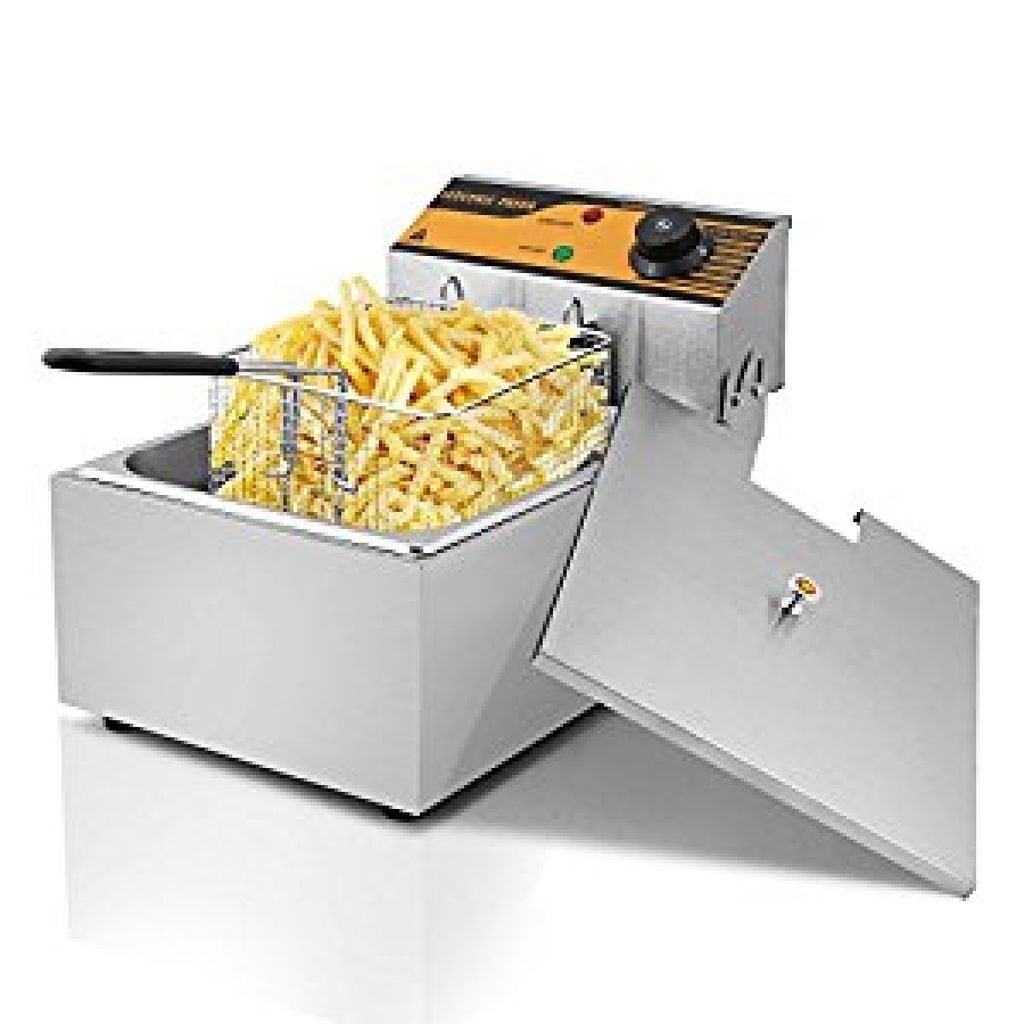 SINGLE TANK ELECTRIC DEEP FRYER (TABLE TOP) (FS045)
Features of Single Tank Electric Deep Fryer
CATALOG CODE : FS045
Product Description
5.5L Single Tank Commercial Electric Deep Fryer OT/DF05
Specifications:
Model:
OT/DF05
Voltage: 220V-240v /50Hz-60Hz
Power: 3Kw
Size: 275*430*280mm
Capacity: 10L
Oil Capacity: 5.5L
Cooking size: 30*24*15cm
Packing size: 470*320*290mm
Features:
1. Thermal control shuts off automatically to prevent overheating
2. Commercial heavy-duty stainless steel constructed fryer
3.Thermal control turns back on automatically when temperature decreases
4. Temperature Control Switch adjusts from 50C to 200C
5. Comes with reset protecting button for overheating
Remember to ask for the bundle price if you intend to buy more than 1 item
*Book yours today, while stock lasts!
For more inquiries, kindly contact us at
Please Whatsapp to get a fast response
---