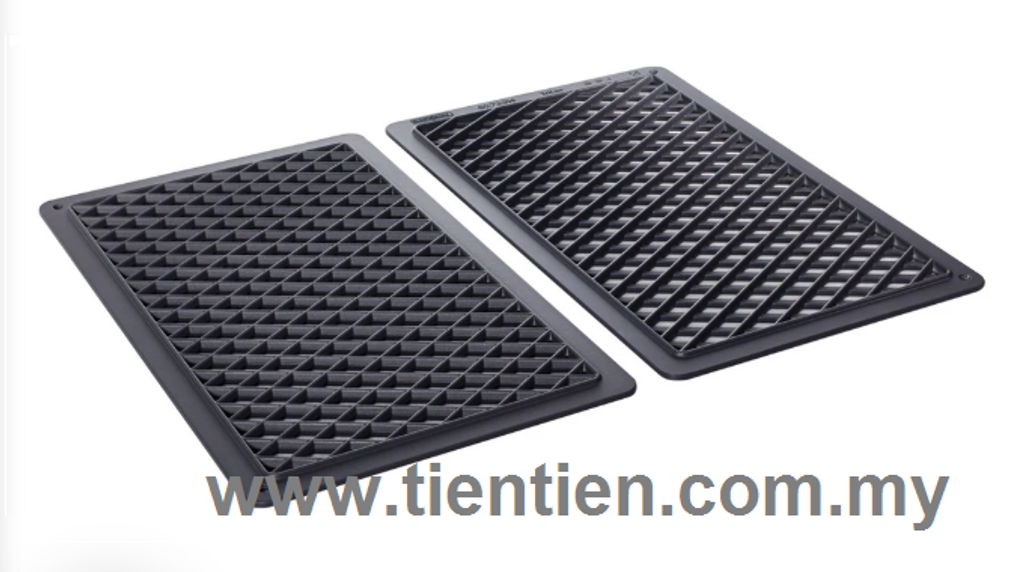 RATIONAL Cross & Stripe Grill Grate Tray-Cross&Stripe
It's your choice: thanks to its innovative design, the new cross and stripe grill grate offers you two different grill patterns with just one grate.
Depending on which side you use, the cross and stripe grill grate will either give your products the classic grill stripes or the popular original American steakhouse pattern. The grate is extremely strong and durable. Its TriLax® coating helps food brown to perfection, and is ideal for use in temperature of up to 300°C.
Simply lay food onto the cold grate and load it all at once - there's no need to preheat it.
Features
Two grilling patterns with just one grate
No preheating necessary
Also useful for large quantities
Optimum non-stick properties
Easy to clean
Model : TRAY-CROSS&STRIPE
Brand : Rational
Warranty : Not Applicable
Product Origin : Malaysia
Remember to ask for the bundle price if you intend to buy more than 1 item
*Book yours today, while stock lasts!
For more inquiries, kindly contact us at
Please Whatsapp to get a fast response
---