OT/DF20 TTBDH20L BAODING STAND ALONE DEEP FRYER GAS 20L (High Speed Cooking Model) (FS037)
Features of OT/DF20 TTBDH20L BAODING STAND ALONE DEEP FRYER GAS 20L
CATALOG CODE : FS037

Product Description
Model no: OT/DF20
Function: frying chicken, Potato chips,
Volume: 20L
Size: 350*600*1000
Temperature: 160 - 220 Celcius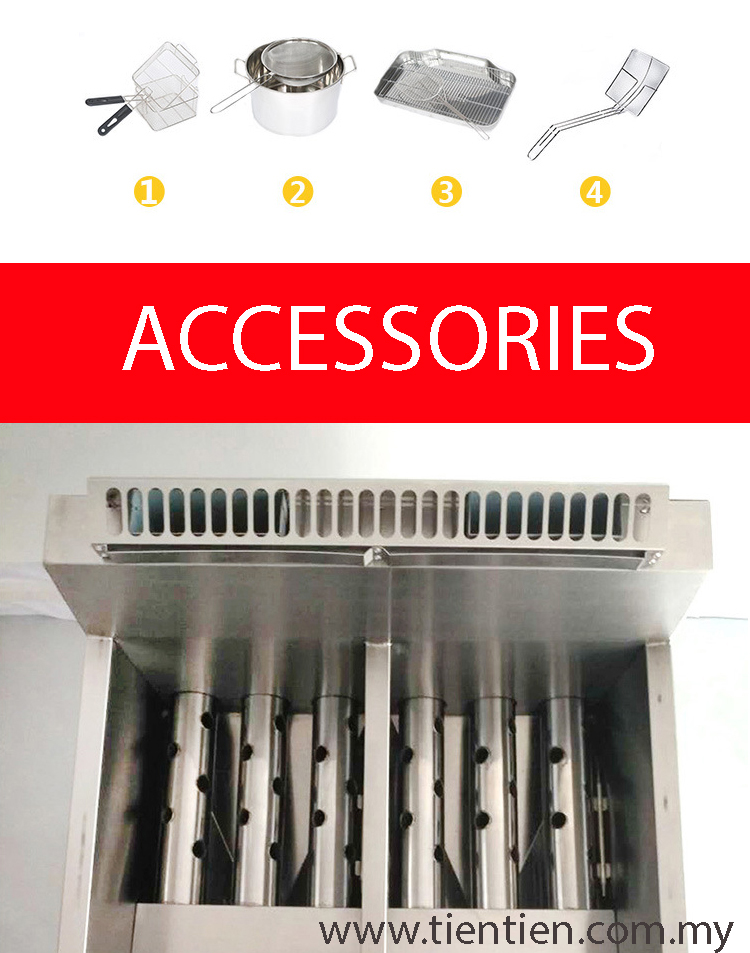 Product Feature
*HIgh Cooking Model! *Faster cooking than Normal Brands!
Energy & oil saving!
The independent type heat conducting barrel special circulation heating method to improve the heating effect
1. Edible oil accelerated cycle will make the heat transfer area of augmented 50%
2. Oil temperature can be quickly heated when busy can save more time
3.The heat tube heat conducting holes are mutually staggered so that gas exchange operation can make the gas combustion
Product Specification/Models
Caterting equipment, Hotel kitchen equipment, Frying potato chips.
*Due to uncertain market prices, please consult us for the final price, our aim is to maintain old price, but once item runs out of stock, we have to follow new prices*
Book yours today, while stock last!
For more inquiries, kindly contact us at
Please Whatsapp to get fast response
---