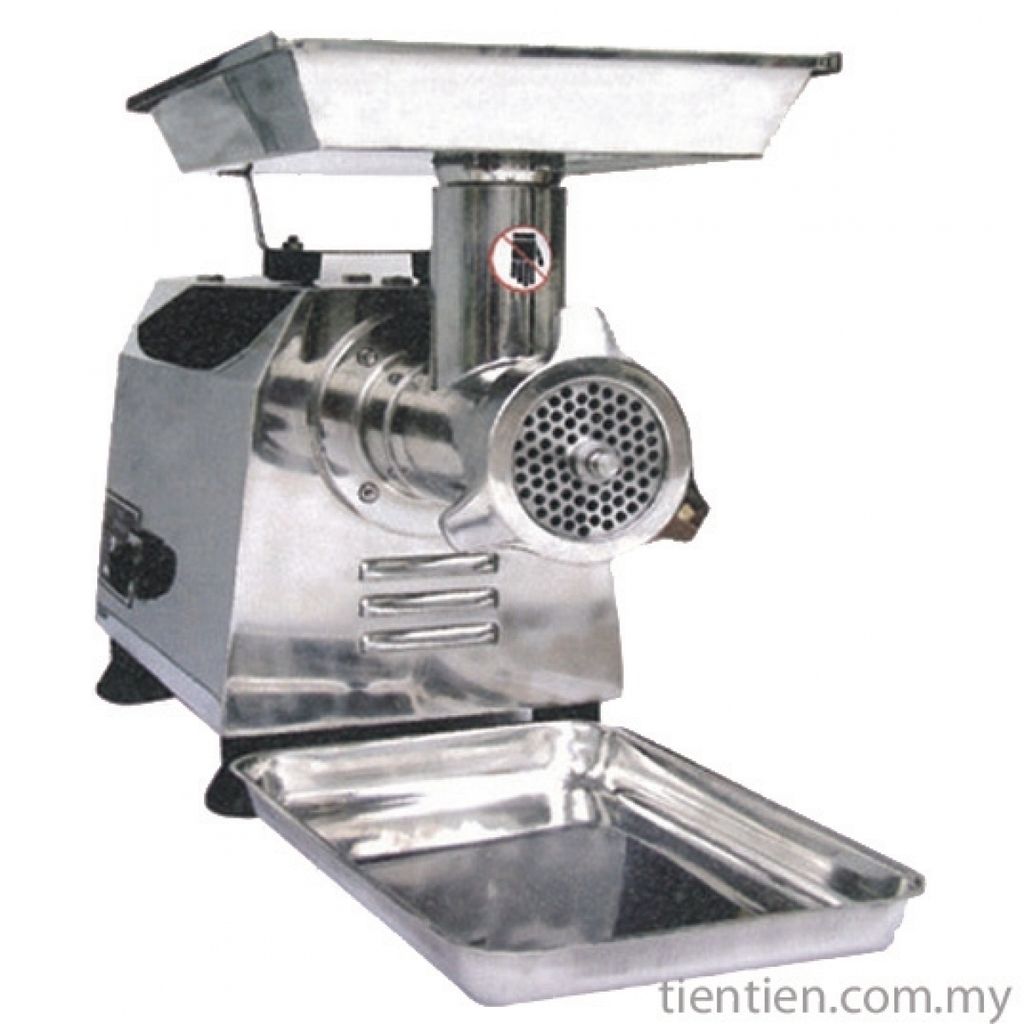 Commercial Meat Mincer (HD002)
Features of Commercial Meat Mincer
CATALOG CODE :HD002
The TIEN TIEN meat mincer is a powerful meat mincer for chopping meat, as well as for the production of sausages. Ideally suited for use in restaurants, for butcher or the use at home. The housing is entirely made of rust-free stainless steel. For cleaning purpose, the meat mincer can be disassembled quickly and easyly. Due to the high-graded steel features, all parts of the product are absolutely detergent- resistant.
• High-graded steel
• Solid construction
• 4 perforated discs
• 2 blades
The powerful 1100W engine provides an output of up to 220 kgs of meat per hour. Thanks to the 4 non-slip rubber feets, the mincer always got an secure stand. Furthermore it is suitable for right and left-handed users.
The instrument is ideally suited for larger throughput and longer uses. Supplied with extensive accessories,the meat mincer comes with a spare blade and a total of 4 perforated discs with hole sizes of 3mm, 6mm, 8mm and 10mm. For an entire scope of delivery, please see below.
DESCRIPTION
Z2V0032-TBS200
Z2V0033-TBS230
POWER

0.37kW/240V



0.

.75kW/240V

CAPACITY/HR
180KG
250KG
DIM

43X23X26CM




52X23X32CM



Scope of delivery
- 1x Vertes FD1-FW1100 Mincer
- 1x Perforated discs (3mm, 4mm, 5mm and 8mm)
- 1x Blades
- 1x Plunger
- 1x User guide
Remember to ask for the bundle price if you intend to buy more than 1 item
*Book yours today, while stock lasts!
For more inquiries, kindly contact us at
Please Whatsapp to get a fast response
---