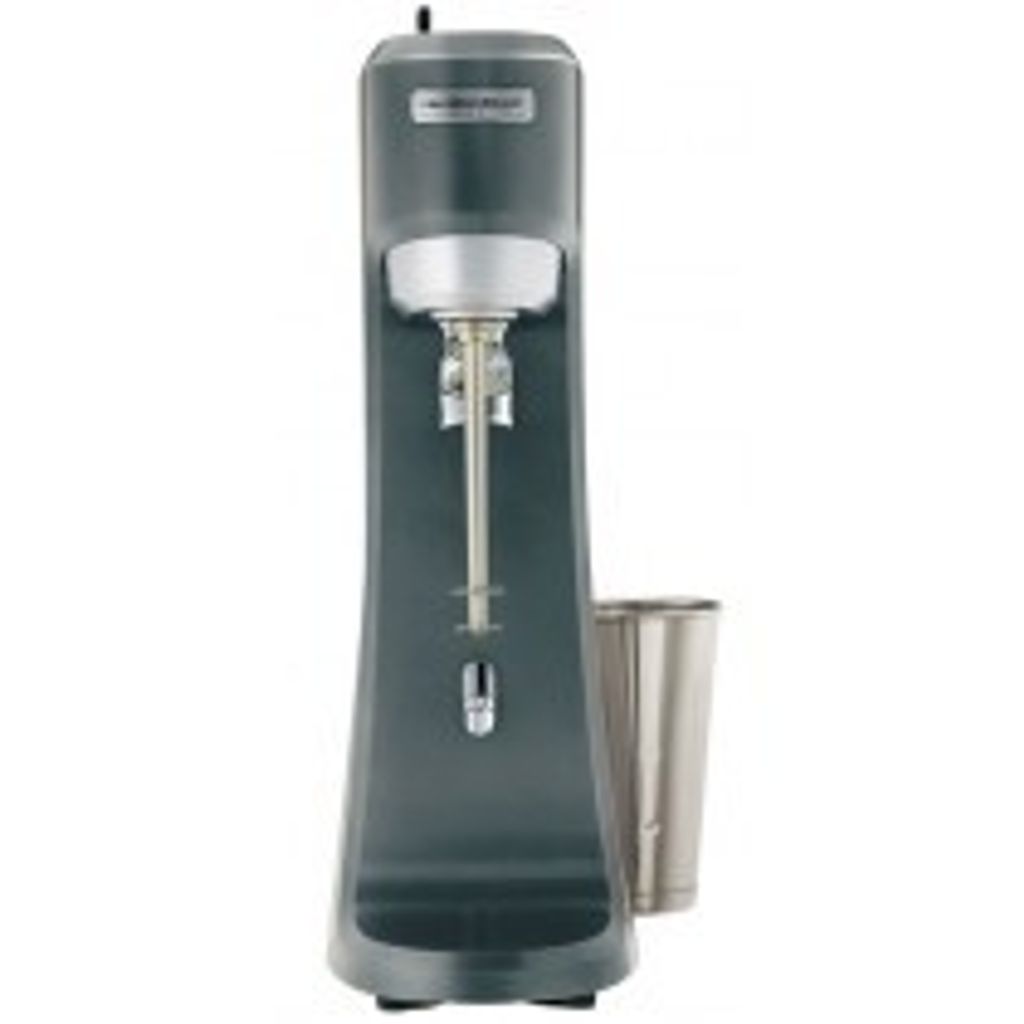 HAMILTON BEACH Single Spindle Drink Mixers HMD200
Features of Single Spindle Drink Mixers HMD200
halmiton_beach_spindle_drink_mixers_hmd200.pdf
Cup activated or convenient pulse feature


Hands-free operation


3 speed universal motor


Die cast housing


Easy to clean


Sealed rear housing


Stability bar


Stainless steel cup included


Standard agitator: Wavy


Alternate agitator: 928


Alternate agitator: 929


* Ex-stock
* 1 Year Manufacturing Defect Warranty
Powerful mixing in a compact footprint
Versatile drink and food prep. A single spindle drink mixer that is great for everything from mixing ice cream shakes to "flashing" bar drinks to blending eggs, pancake and waffle batter.
Cup Activated Operators can start and stop mixing action by inserting the cup into the cup guide or by using the pulse switch on the top of the mixer (pulse is 120V only).
Remember to ask for the bundle price if you intend to buy more than 1 item
*Book yours today, while stock lasts!
For more inquiries, kindly contact us at
Please Whatsapp to get a fast response
---