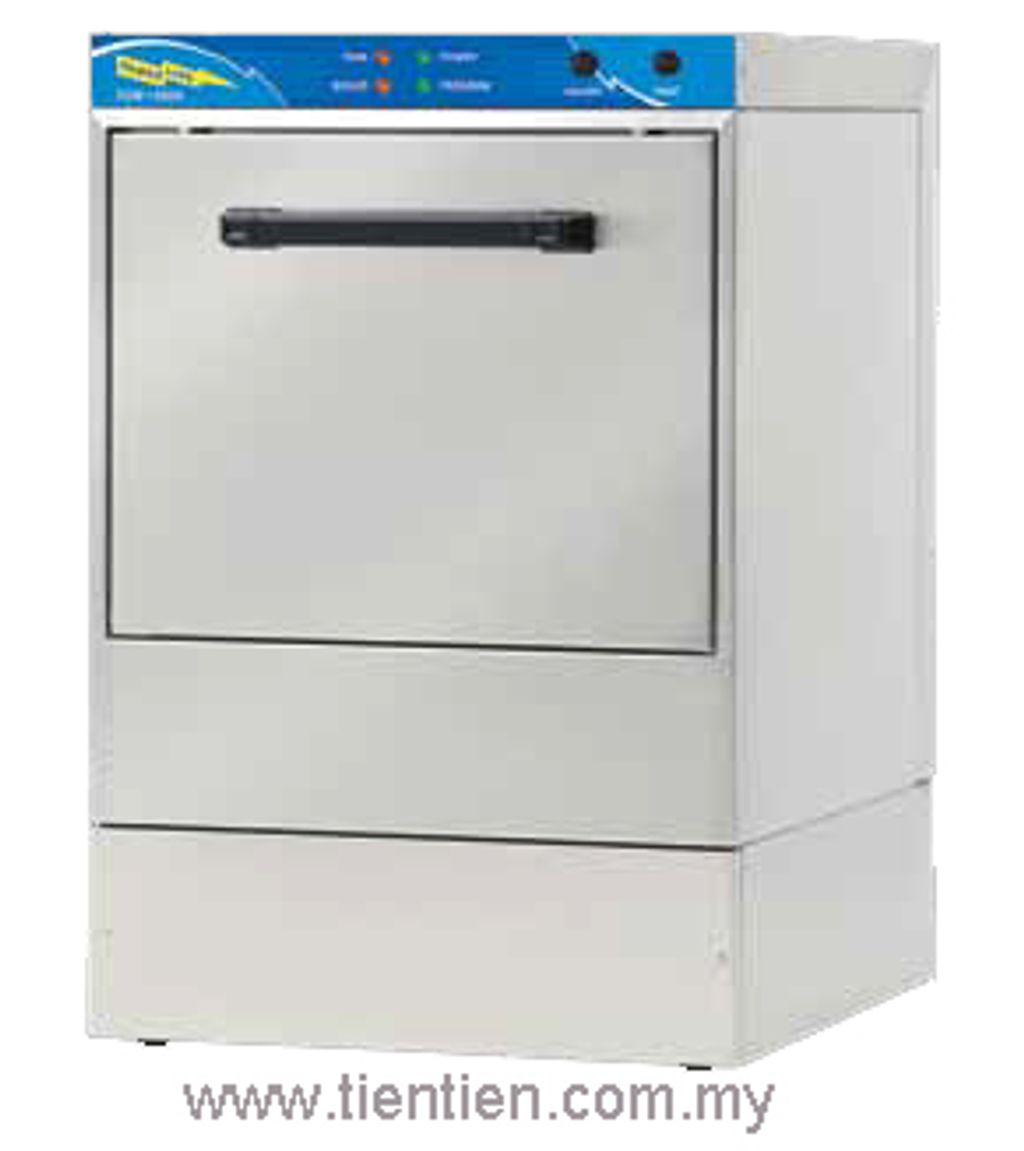 GLASS & DISHWASHERS PDW-2300A
| | |
| --- | --- |
| Model | PDW-2300A |
| Electrical specification | 230V / 50Hz |
| Total power | 3.6 KW |
| Pump power | 0.75 HP |
| Electric absorption | 15.6 A |
| Boiler heating element | 3000W |
| Tank resistance | 2800W |
| Boiler capacity | 6 lit |
| Tank capacity | 35 lit |
| Water pressure | 2-5 bar |
| Water Consumption per cycle | 2-2.5 lit |
| Dishwasher dimensions | 570 x 600 x 850 mm |
| Basket dimensions | 500 x 500 mm |
| Length of cycle | 120 Sec |
| Net weight / gross weight | 55 Kg / 60 Kg |
| Water connection | 3/4" |
| Draining pipe ø | 29 - 34 |
| Stainless steel cabinet | 18/8 A ISI 304 |
| Package dimensions | 590 x 690 x 1000 mm |
Every Powerline machine uses geometrically-perfect fixed-arms washing system
(square system for square baskets) which provides a washing quality impossible
to find in other machines. A Powerline washing system guarantees complete
coverage of the basket interior including the four corners because of its fixed
arms with sprinkle-type jets positioned all over the wash tank, which spread water
in a spiral movement ensuring total coverage of the wash area. Since the jets
does not move, every one of them sends water to its intended area during every
single second of the wash cycle. It's a non-stop washing system.
PDW-2300A
• Door opening 36 cm
• Double skin door
• Potential connection for draining
pump
• Stainless steel wash and rinse
system
• Stainless steel tank AISI/304 1 mm
• Waterproof IP 44 pump
• Standard break tank valve
• Standard boiler thermometer
Remember to ask for the bundle price if you intend to buy more than 1 item
*Book yours today, while stock lasts!
For more inquiries, kindly contact us at
Please Whatsapp to get a fast response
---