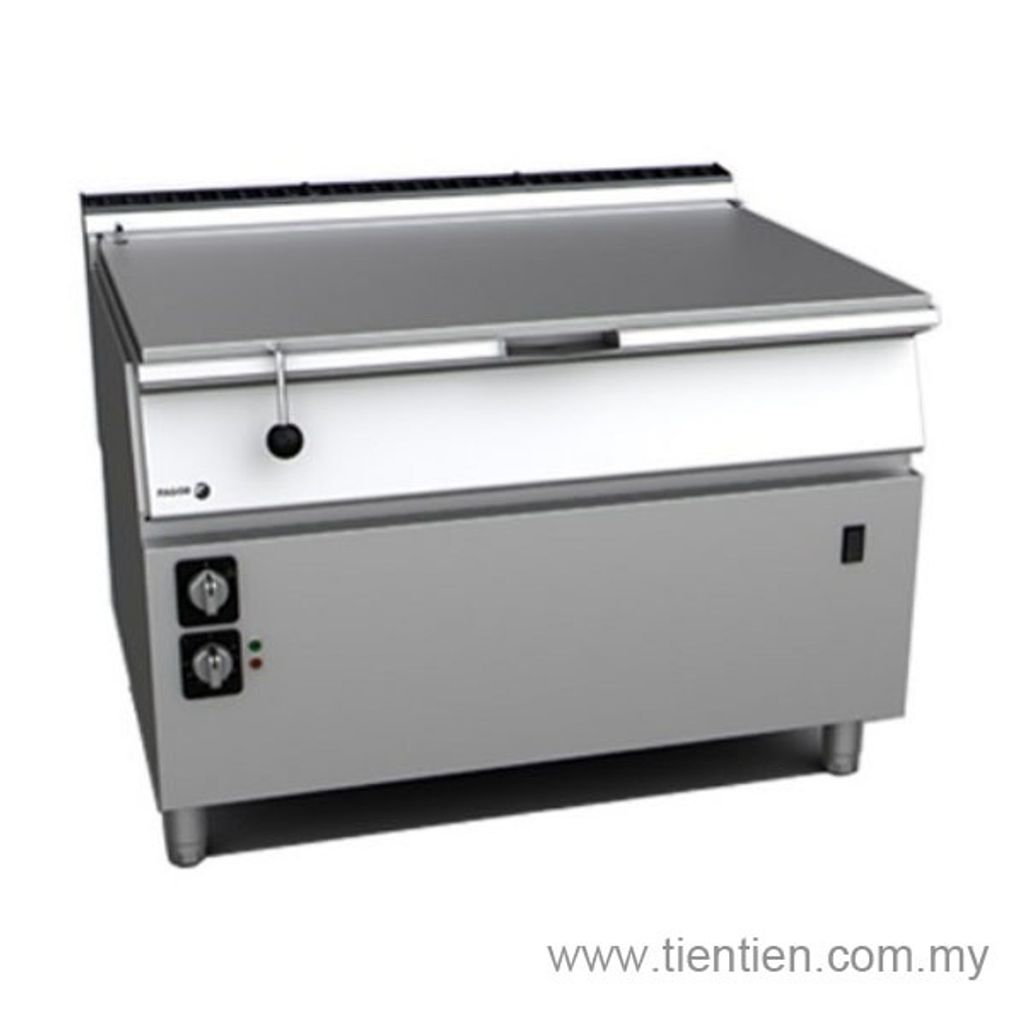 FAGOR ELECTRIC TILTING BRATT PANS SB-E915-IM
| | |
| --- | --- |
| Model | SB-E915-IM |
| Raising system | Motorized |
| Tank type | Stainless steel |
| Capacity | 120 litre |
| Surface | 1130 x 616 mm |
| Total power | 22.5 kW |
| Voltage | 380-415V 50/60Hz |
| Water pressure | 200-400kPa (2-4 bar) |
| Water protection | IPX5 |
| Temperature range | 50 to 310 °C |
| Bottom of the wells | 8 mm for iron pans and 10 mm for stainless steel pans |
| Dimension (L x W x H) | 1200 x 930 x 850 mm |
| Packaging dimension (L x W x H) | 1022 x 1240 x 1140 mm |
| Net weight | 233 kg |
| Gross weight | 270 kg |
Features
Laser-cut joints, automatic welding and polishes.
Motorised or crank operated elevation systems to raise the pan until it is vertical and empty it completely.
Pan design with a rounded corners and no edges.
Flange around the perimeter to stop any condensed water from spilling over.
Pans filled with water by means of electric valve operated with switch on the front of the machine.
Double walled lid with drainer at the back.
Lid balance system by springs.
Micro breaking switch halts heating when the pan is raised.
High temperature enamelled cast iron flue protector.
Front access lid handle.
Electrically heated models use shielded stainless steel heating elements located under the bottom of the pan.
*Remember to ask for bundle price if you intend buy more than 1 item*
Book yours today, while stock last!
For more inquiries, kindly contact us at
Please Whatsapp to get fast response
---