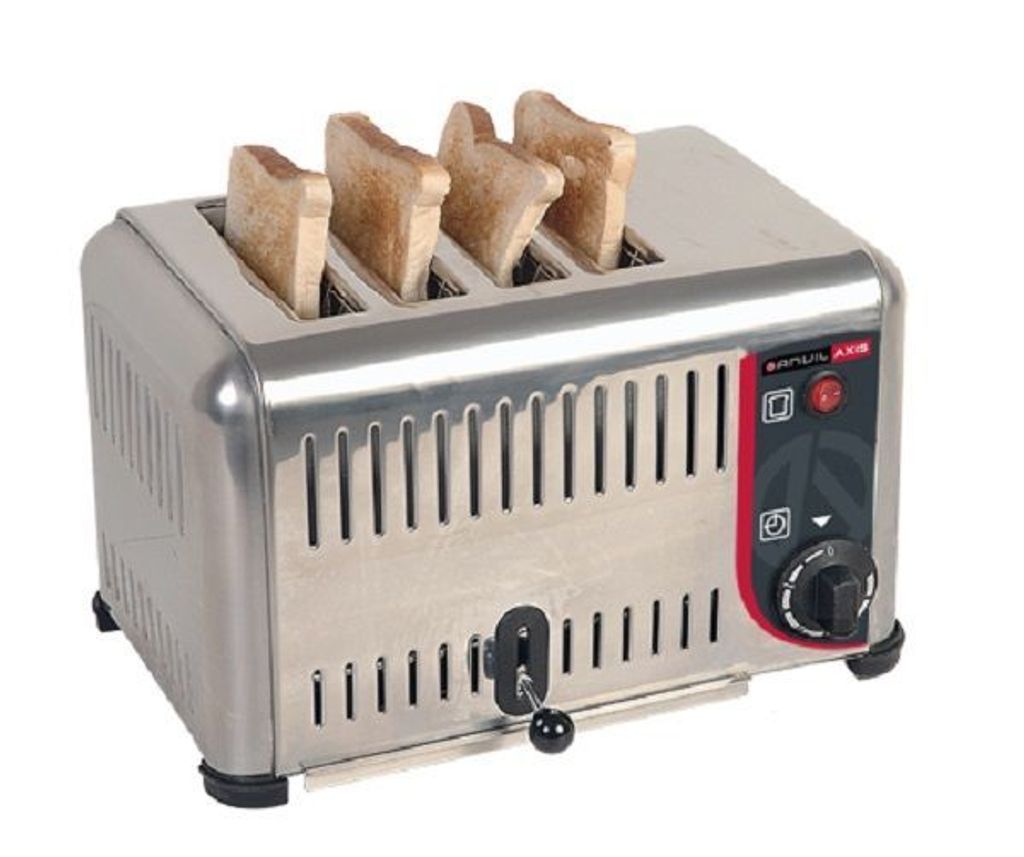 ANVIL 4 SLICE TOASTER TSK0004
| | |
| --- | --- |
| Model | TSK 0004 |
| Power Rating (230V/50Hz) | 2.24kW |
| Packed Weight (kg) | 4 |
| Dimension (LxWxH) (mm) | 370 x 210 x 225 |
Features
1. Fitted with a removable crumb tray
2. Timer with an audible bell
Heating
1. The 4 slice toaster can toast approximately 160 slices of toast per hour.
Additional Information
ModelTSK0004
BrandAnvil
Energy TypeElectric
Size (LxWxH) mm370 x 210 x 225
WarrantyOne Year Manufacturing Defect
Product OriginSouth Africa
*Remember to ask for bundle price if you intend buy more than 1 item*
Book yours today, while stock last!
For more inquiries, kindly contact us at
Please Whatsapp to get fast response
---