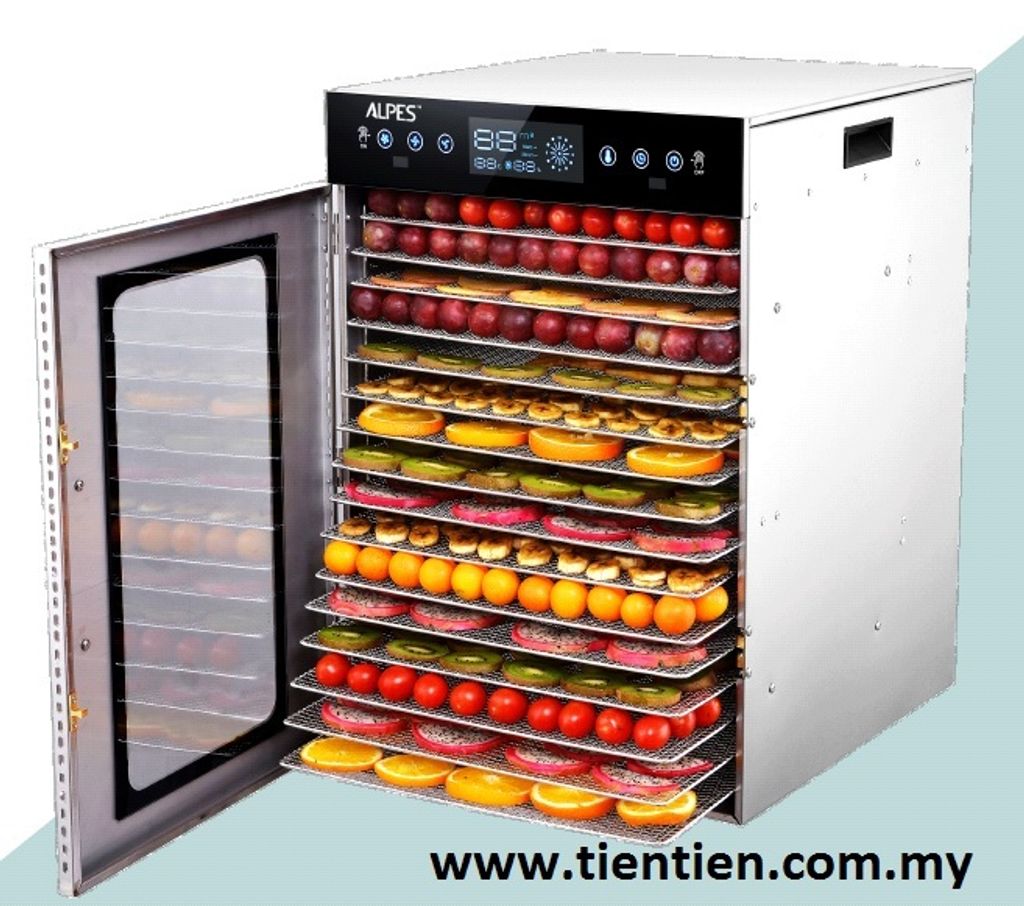 ALPES Dehydrator (AD-16S)
Dehydrator uses a heat source and air flow to reduce the water content of foods. Removing moisture from food restrains various bacteria from growing and spoiling food. Thus, dehyrator are used to preserve and extend the shelf life of various foods.
-Power : 220-240V/ 50Hz / 1350W
-16 Tray, 19 square foot capacity
-SUS 304 trays
-Digital controller with automatic sensor on/off fucntion
-3 variable fan speed
-Adjustable temperature 30-90C
-DIM: 400(L) x 460(W) x 600(H) mm
Tray size: 285 x 385mm
Remember to ask for the bundle price if you intend to buy more than 1 item
*Book yours today, while stock lasts!
For more inquiries, kindly contact us at
Please Whatsapp to get a fast response
---