OT/OT90 TIEN TIEN 10 Slot Egg Roll Sausage Maker Machine Electric (Sosej Telur Viral) (FS003)
Product description:
CATALOG CODE : FS003
Egg hotdog roll
Model
OT/OT90
Dimension
345*155*235mm
Tube size
32*180mm
N/W
3.75kg
Volts:
220/50Hz
Power
1400W
Material
Stainless steel
Preparation Method:
1. Mix egg & your desired condiments into a bowl
2. Whisk all ingredients togather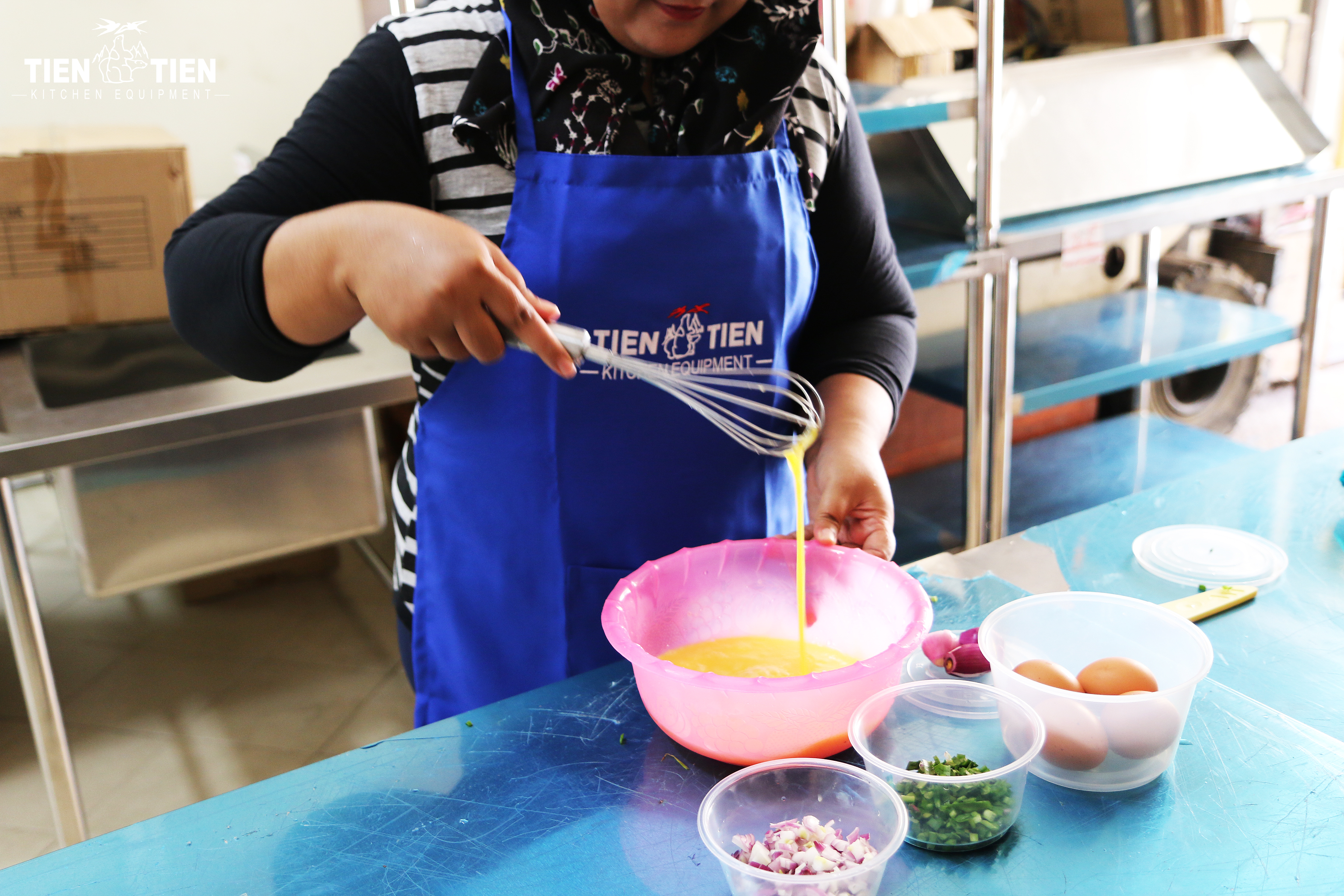 3. Insert cooking oil into the machine
4. Insert egg mixture 30-50% full
5. Wait for the egg roll to magically appear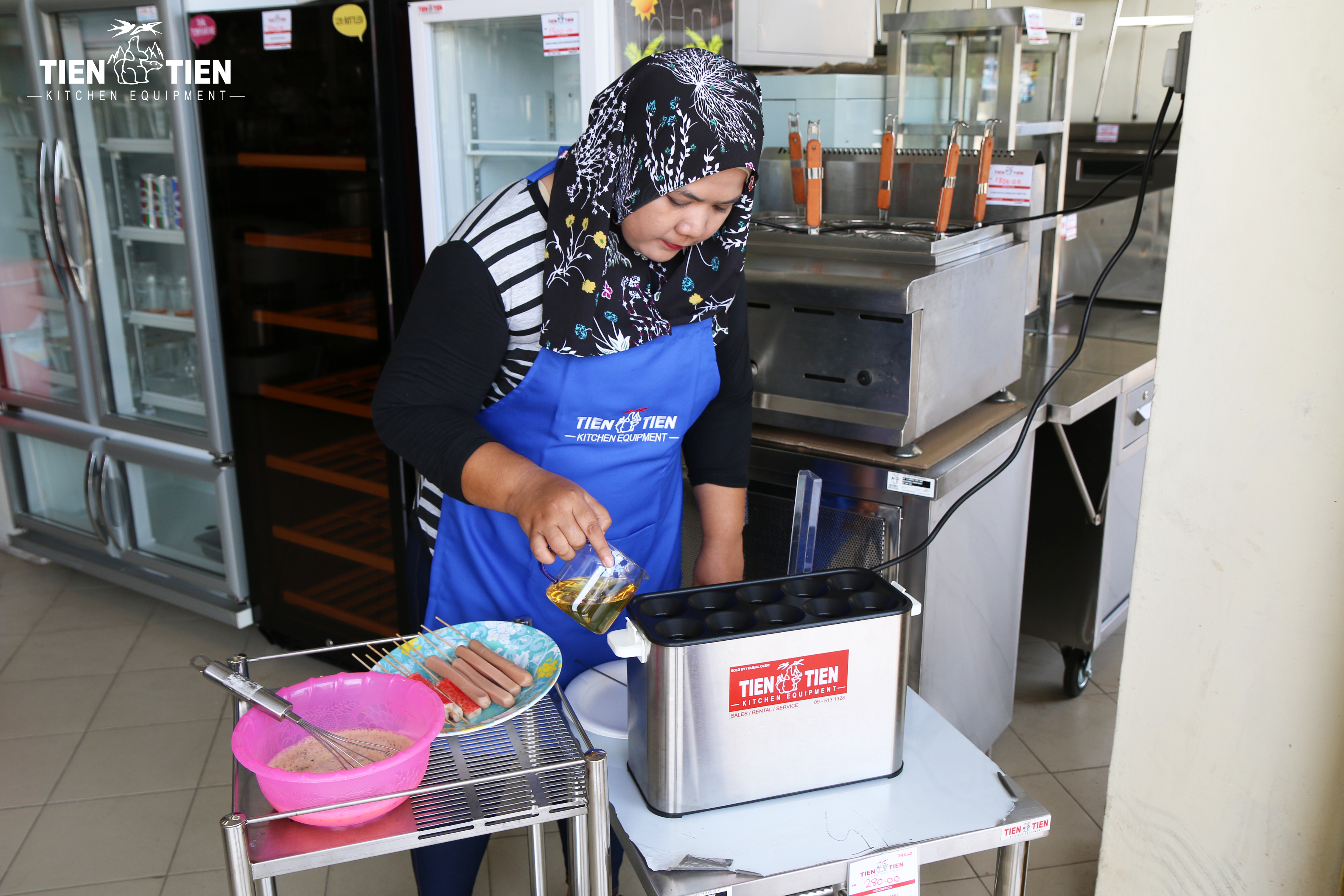 6. Serve your egg roll hot and ready to be eaten on the go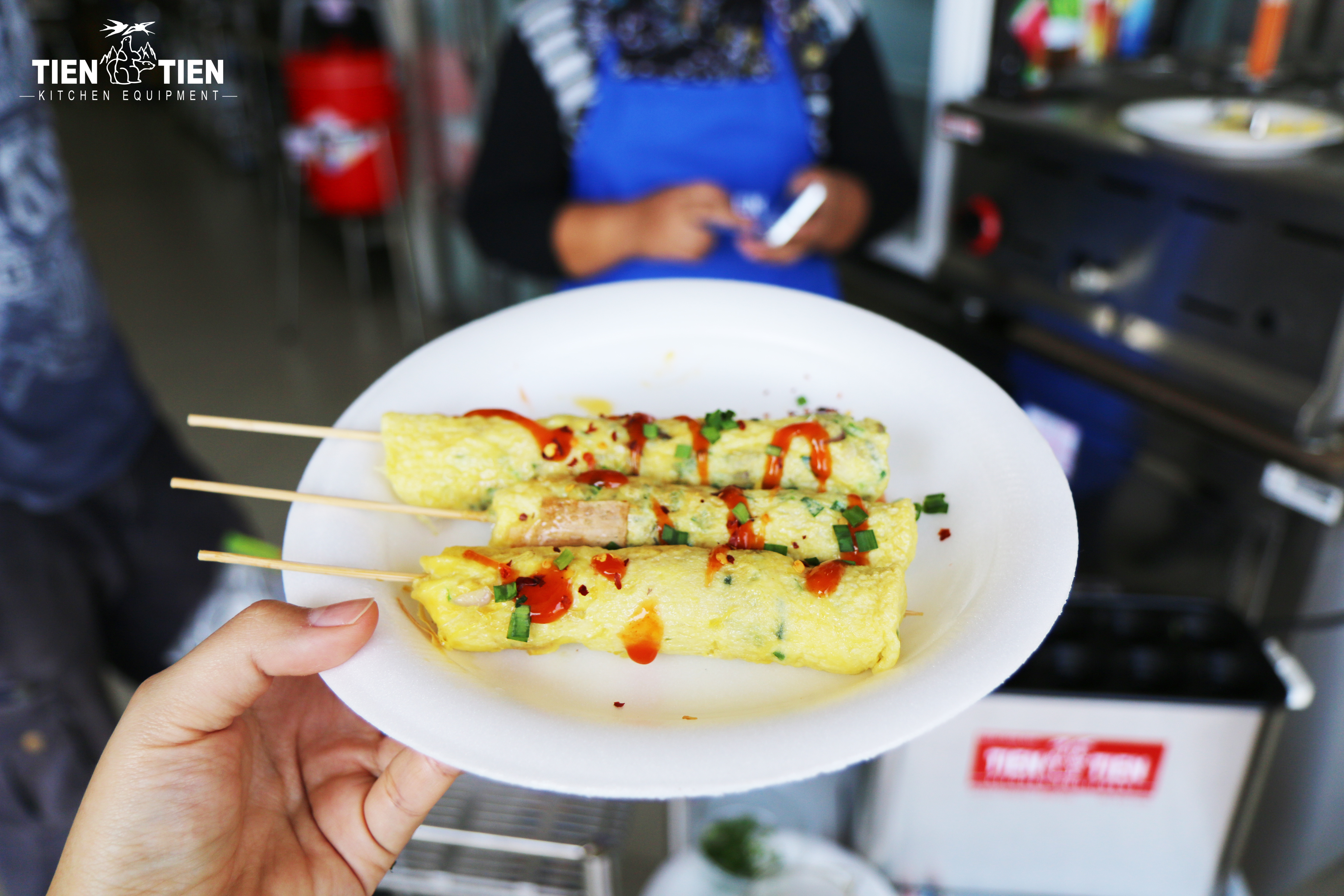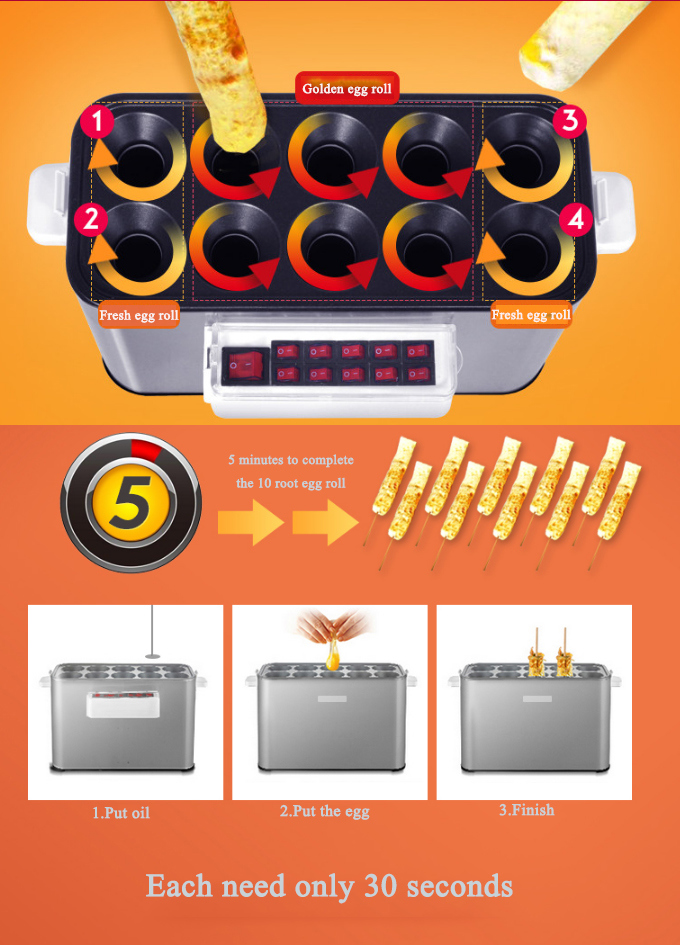 Demonstration Video:
Maintenance
1. Periodic clean the machine. Before you do this you must turn off the power.
2.Slip board of bottom mold and another drive position must be put on lube . The way of clean knife: first plug up the drain hole using the cotton, and than put the hot water totrough of bottom mold until filled. Then push on it to the end, using handle push down the top mold to the lowest. After that dip in knife a few minute until it is cleaned. Repeat it a few times.
If you have any question,please contact me.
Should you want to know more details, please do not hesitate to contact me.
Remember to ask for the bundle price if you intend to buy more than 1 item
*Book yours today, while stock lasts!
For more inquiries, kindly contact us at
Please Whatsapp to get a fast response
---