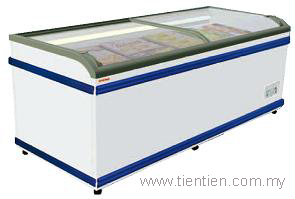 AHT Paris Supermarket Island Freezer
PARIS
Integral freezer and chiller cabinets. Ready to plug in.
The chiller and freezer unit that maximizes your product display.
The PARIS model. This cabinet has been designed with shaped lids and its front edge has been lowered to enable customers to look directly into the cabinet. This means that you can provide maximum product visibility and experience increased sales opportunities. The PARIS model comes with an internal light that will attract customers who will be able to see the products clearly displayed within the cabinet – something that should result in an increase in impulse purchases. This exceptional innovation can be either used as a stand alone cabinet or banked together into an isle. When used within an isle, the PARIS model includes an optional end cabinet that will not only successfully optimize space but also create an aesthetically pleasing end to the isle itself. The PARIS range can also be installed below shelving.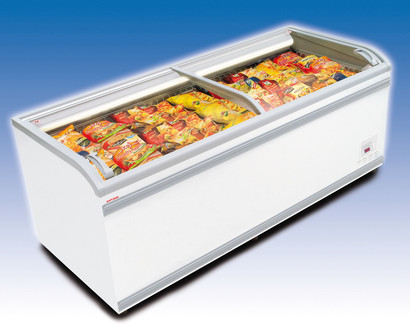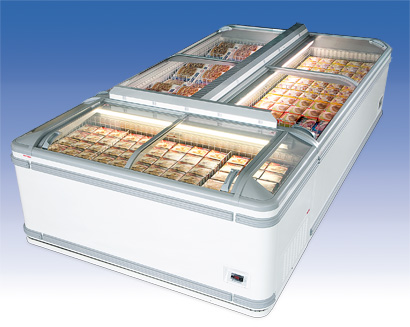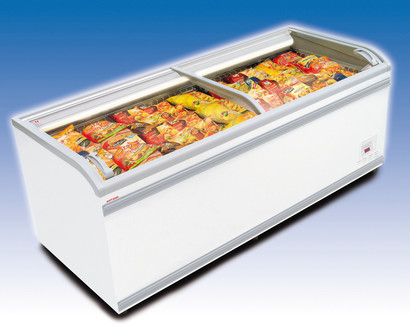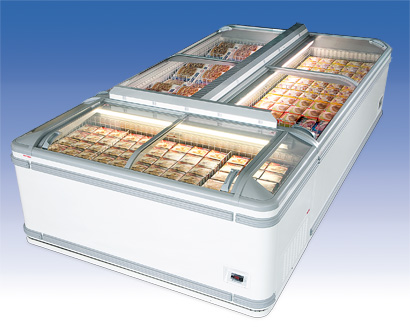 Flexible Location Options
| | | | |
| --- | --- | --- | --- |
| As a stand alone unit | As a line up | As an island | Maximum use of floor space with an end cabinet |
| | | | |
Key benefits



High energy-saving can be achieved in comparison to conventional open units
Environmentally friendly with natural refrigerant propane
100 % CFC- and PFC-free
Experience approximately additional 25 % energy savings through an electronic speed-controlled compressor (VS)*
Brilliant LED lighting system which enhances product display, drives sales and reduces maintenance
Intelligent fan motor for more energy efficiency – saves approximately 0,5 kWh daily
Increase the range of products that you offer to your costumers
Plug in model requiring no extra installation
Low investment and operating costs
Maintenance-free refrigeration system
New synthetic interior casing for better hygiene and easy cleaning



* Electronic speed-controlled compressor only available with refrigerant R290.
Accessories*



Dividers and base units to maximize your sales
Product labeling and price tags
Impact protection bumpers available in different colors
Covers for setting in a row
Kick plates will prevent water and dust from falling below the cabinets
Lighting unit that is available in different versions
Trolley guards against physical impact



* Please do not hesitate to ask us for our accessories folder.
Temperature ranges



Chilling: +3°C to +15°C 1
Meat and minced meat refrigeration: 0°C to +2°C 2
Freezing: –18°C to –23°C



Product Specification
CLICK HERE TO DOWNLOAD PRODUCT SPECIFICATION
1 Preset is fixed at 4 °C – possibility to change to an other temperature by a service technician
2 For product quality reasons, semiautomatic defrosting is not possible in "Meat / Ground meat" operating mode.
Book yours today, while stock last!
For more inquiries, kindly contact Tara
---