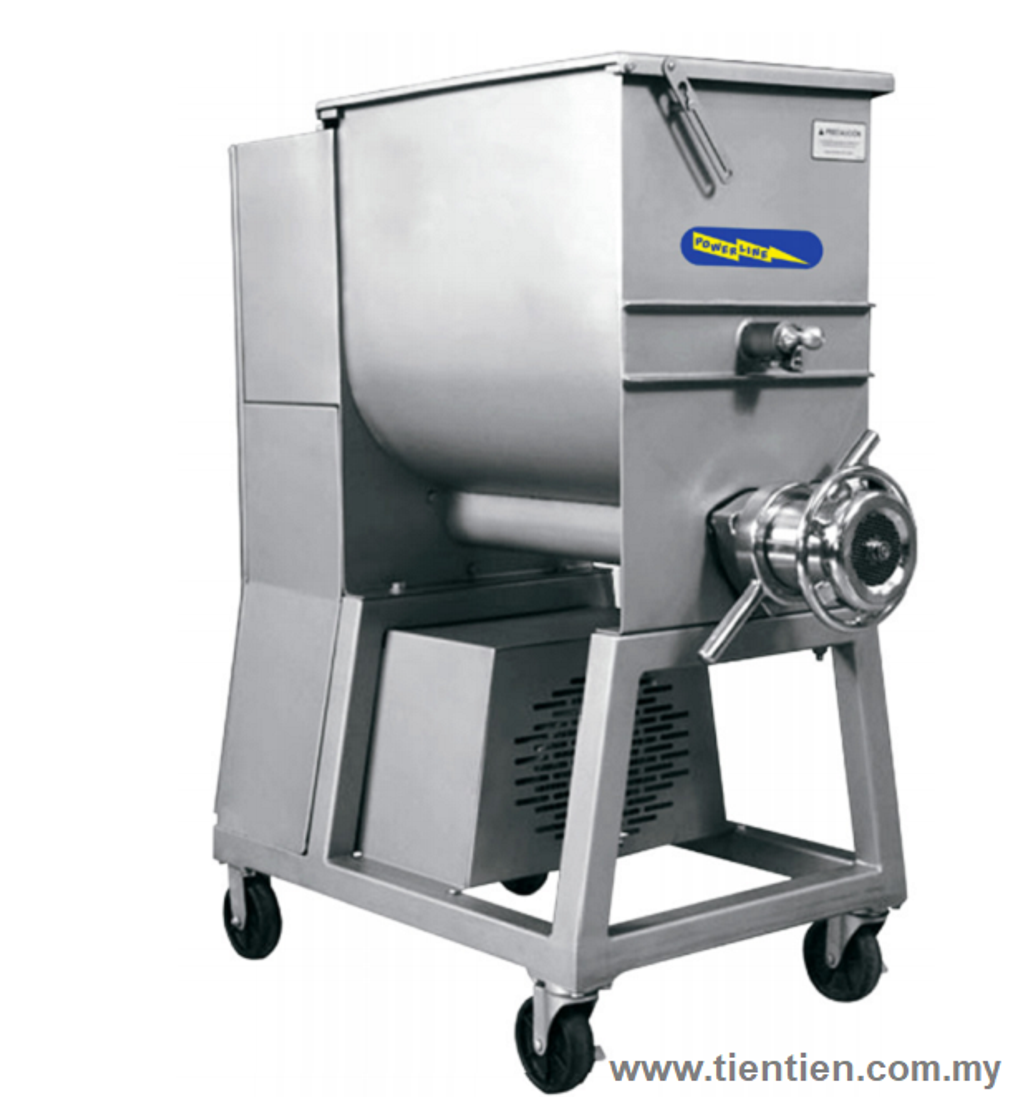 POWERLINE 7.5hp Mixer Grinder PMG-32
Model
PMG-32
Motor
7.5 HP (Three phase)
Electric
440/50/3
Grinding capacity
30 kg/min
725.75 kg/hr
Product dimension (L x W x H)
1100 x 600 x 1270 mm
Net weight
232 kg
Gross weight
267 kg
The PMG-32 Meat Grinder is a large mixer-grinder, suitable for almost any industrial need, producing up to 1.8 tons an hour!
Features
Does 2 jobs in one: Mixes and Grinds!
Stainless steel construction
Easy to clean and spray down washable thanks to its hermetic seal
Equipped with a durable foot pedal that allows for significant reduction in operation time
Equipped with a super powerful 7.5 HP motor
High capacity hopper to hold up to 50 kg of product
Easily disassembled: You can quickly remove the grinding unit and blades without tools
Includes an electromagnetic sensor on the cap which shuts down the machine automatically when the lid is open
Includes 2 swivel wheels with brakes (front) and 2 fixed (back)
Production level of up to 30 kg per minute
Ideal for butchers, supermarkets & industrial kitchens
WarrantyOne Year Manufacturing Defect
Product OriginUnited States
Remember to ask for the bundle price if you intend to buy more than 1 item
*Book yours today, while stock lasts!
For more inquiries, kindly contact us at
Please Whatsapp to get a fast response
---