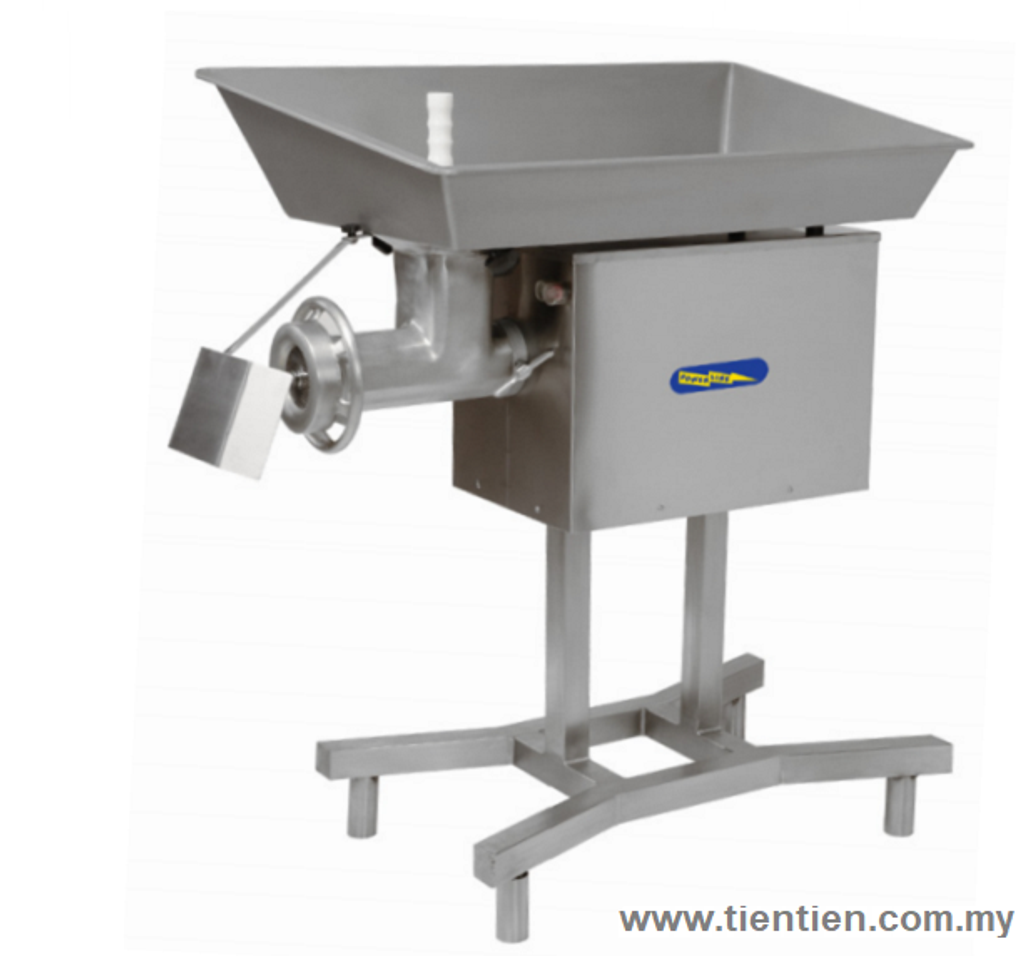 POWERLINE 5hp Meat Grinder PG-32-5HP
Model
PG-32-5HP
Motor
5HP 3.72kW
Electric
380-415/50/3
Grinding capacity first ground
29 kg/min (63.93 lbs./min) (3/8")
Grinding capacity second ground
14 kg/min (30.86 lbs./min) (1/8")
Pan dimension (L x W)
764 x 541 mm
Pan height
Low end: 155 mm
High end: 266 mm
Product dimension (L x W x H)
1222 x 541 x 1288 mm
Net weight
123 kg (271.7 lbs.)
Gross weight
152 kg (335.1 lbs.)
The PG-32-5HP is equipped with an integral stand constructed of stainless steel. This stand allows flexibility in regards to a multitude of requirements used in determining your work area.
Features
Equipped with a super powerful 5 HP motor
Stainless steel construction
Stainless steel feedpan
Safety guard
Thermomagnetic contactor prevents motor from overload
Head deflector prevents splatter from air pockets
Steel gear transmission
Oil layered/bathed steel to eliminate corrosions/friction
Knife, 3/16" plate & stomper included
High capacity head increases efficiency through holding the bigger pieces into the system
Adjustable legs & deep pan
Easily disassembled & cleaned
No belts or pulleys
Cast iron grinding system reinforced with tin plating
WarrantyOne Year Manufacturing Defect
Product OriginUnited States
Remember to ask for the bundle price if you intend to buy more than 1 item
*Book yours today, while stock lasts!
For more inquiries, kindly contact us at
Please Whatsapp to get a fast response
---