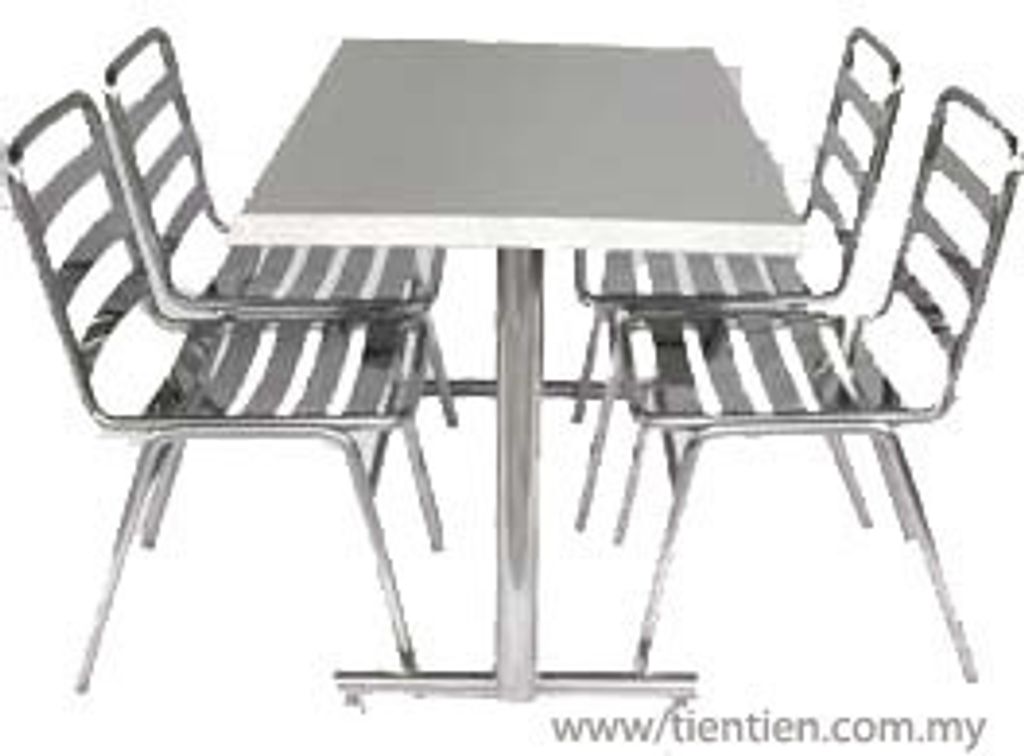 TIEN TIEN Stainless Steel Dining Table Malaysia
Features of Stainless Steel Dining Table Malaysia
CATALOG CODE: OT001
Materials: Stainless Steel SUS304 & SUS430
Manufactured in Malaysia
Fully hand-welded product
If you are looking for high quality stainless steel table in Malaysia for your restaurant, look no further. At Tien Tien kitchen equipment, we provide one of the finest high quality fully stainless steel table grade SUS304 and 430 that is safe to handle food in Malaysia.
Stainless steel table is also a popular choice in many eateries like food courts and joint franchise for its durability to wear and tear and hygienic. Tien Tien stainless steel dining is also layered with wood to reduce noise and also handle heavy impact. Each and every joint of the stainless steel table is carefully welded by our qualified welders to ensure it is sturdy enough to handle your daily demand. This table has multiple functions which could be used as dining table, work table or canteen table. Tien Tien stainless steel dining tables are ergonomically measured to be used in sitting position.
If you are looking for work table for your kitchen for food preparation and kneading dough in which you will utilize it while standing, we have also other work table of different dimension and sizes which could be found in the following link: https://www.tientien.com.my/search?q=work+table
Remember to ask for the bundle price if you intend to buy more than 1 item
*Book yours today, while stock lasts!
For more inquiries, kindly contact us at
Please Whatsapp to get a fast response
---